Working in hospitality can take one in a variety of directions. As we've discussed in previous blog posts, you could end up working in the hustle and bustle of a casino, or perhaps a mountain resort in British Columbia's champagne powder interior, or maybe a cruise ship sailing the seven seas.
Maybe your dream job finds you working in a gorgeous 5-star hotel in Downtown Vancouver.
---
"If you like meeting people from all over the world but still want to stay close to Vancouver, this is a great option for you!"
---
Let's pretend you've already decided on your career path: working in a hotel. Have you given much thought to where you want to be in 5 or 10 years? Working at the front desk or hotel restaurant is a great place to start – but then what?
At Brighton College, we often encounter students who have a clear path of where they would like to end up after graduation. However, they also sometimes forget to consider what happens after they've landed their dream job. But that's perfectly okay! It's perfectly normal to think this way, and it's very common; your ultimate goal when making the decision to go back to school is to land a job, after all!
The best part about landing a new job is the grand potential that comes with it. It's a fresh start and can offer a whole new perspective on the next stage of your life. Now that may sound a little scary, it's actually very exciting.
1. Starting a new career path 
In order to help us give you a better idea of what to expect when you're moving up in the hospitality industry, let us first introduce George. George is a (totally fictitious) Brighton College graduate from our Hospitality Management Diploma program who completed his program a few weeks ago. George is a young twenty-something with aspirations to work in Downtown Vancouver at one of the hotels right in the core of the tourist district.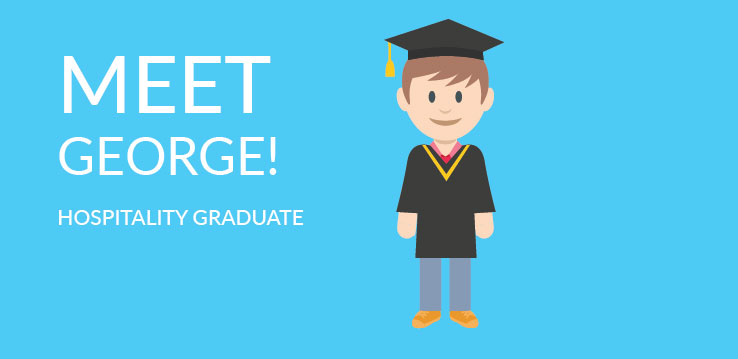 Since he took many of his classes at the downtown Vancouver campus, he would often find himself strolling through Gastown. His days would include studying in hotel coffee shops to fully immerse himself in the tourist city center. George attended his practicum at The Fairmont Pacific Rim and is now applying to work full-time.
He was feeling pretty lucky to have landed a practicum with such a prestigious hotel and is really excited to have the opportunity to apply for full-time work.
Furthermore, George is a realist. He knows that the hospitality industry can be competitive. Despite the fact that he has a few advantages by having graduated from a hospitality management program and by having taken his practicum with the company, finding a job is never a guarantee.
George spent time filling out all the required paperwork, editing his resume and writing a very engaging cover letter. He continued to do the exact same thing for at least five other competitive job postings. George knows that searching for a job is hard work in itself. As such, he always spends a few hours every day applying for jobs and keeping his skills fresh.
2. Working in the industry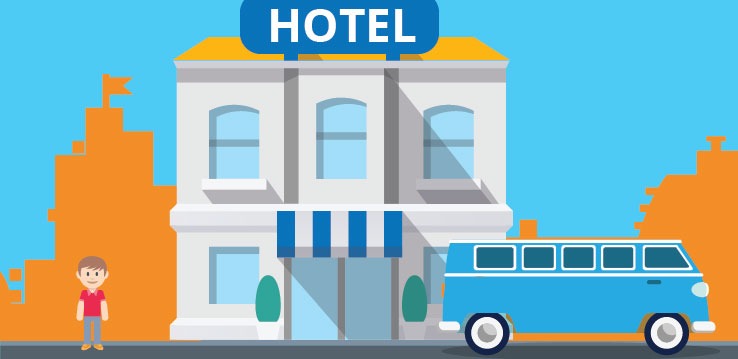 Now, if we look a little into George's future, we find George again seated in the hotel coffee shop. This time, it's at the Fairmont because he's landed his dream job as a hotel front desk clerk and is about to start his shift! George has already been working for just over a year at the Fairmont and has quickly learned the ins-and-outs of the hotel world. As a new employee, he has already shone at the hotel and gets along with most of the people he works with.
The guests love being greeted by George and he's met people from countries all over the world. He loves his job.
George has been working hard over the past year. He's paid close attention to his superiors because George decided that his long-term career goals revolve around Hotel Management. George knows that at least a few more years of experience within the industry are key to moving up, but he wants to know more. He strikes up a conversation with his manager, Vanessa one evening on a quiet night in the hotel, eager to learn more.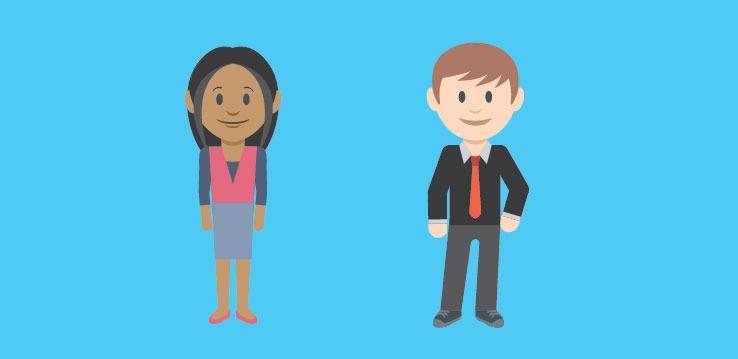 He learns that Vanessa has been working at the hotel for about 3 years as a manager, and before that, she was working as a manager at a different hotel in Vancouver. Vanessa has spent 15 years total working in the hotel industry, and she has worked very hard to earn hotel management status. She tells George that it involves commitment and dedication to get to where she is now.
Vanessa admits that she took her time though. She took various opportunities to work at hotels abroad before she eventually moved back to Vancouver.
After working under Vanessa's leadership for the past year, George began to gather insight into some of the tasks and skills that he would need to develop. Vanessa inspired George to conduct a little online research about what it takes to move up into a management role.
3. Developing skills and experience 
He found that the annual provincial salary for this career is $52,140 per year, and can get up to $120,000+ per year* (which doesn't include any gratuities or bonuses)! Generally, you are also required to have previous management experience.
George discovered that typical qualifications include experience with Property Management Systems and computer literacy with basic knowledge of Microsoft Windows applications. A degree or diploma in a related discipline is also considered to be an asset and one must possess strong interpersonal and problem-solving abilities. Some hotels even look for first-aid training, business management skills and a knowledge of sales and marketing tactics.
Some responsibilities of a Hotel Manager are to implement and evaluate procedures and systems to maximize efficiency. They prepare budgets and monitor expenses and revenues while assisting with promotional strategies. On occasion, their work also involves working on negotiations for hotel facility usage by outside parties.
Additionally, the Hotel Manager recruits and supervises staff, resolves customer complaints and maintains the facility, equipment, and supplies used by the hotel staff and patrons.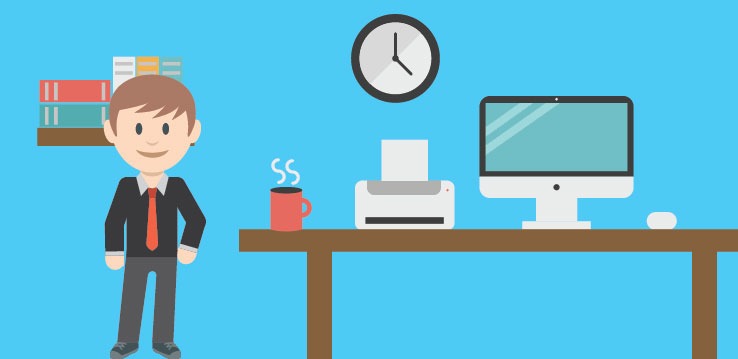 George knew he had a lot to learn but is looking forward to improving his skills. Before he starting his job, George only saw short-term goals. However, after working within the industry for a short time George's perspectives have changed. Working with folks who have been in the industry for a long period of time have shed new light on his career goals. As such, one of George's biggest decisions will be if he wants to stay in Vancouver or consider working abroad!
4. Towards Hotel Management and International Opportunities 
5 years pass, and George has found success in a whole new country. George stayed with the Fairmont Vancouver for a total of 3 years. In that time, George eventually moved into a supervisor position. He worked closely with his own supervisors to improve on his skills, try new things and takes on more responsibilities. Eventually, he built his experience and found himself offered the chance to apply for a supervisory role.
George thought long and hard about where he wanted to end up. Due to the Fairmont being a hotel chain with worldwide locations, an opportunity arose for George to move to England. He took the chance to work in a similar role at the Savoy Hotel on the River Thames in London.
After working hard on his application, he was happy to receive glowing reviews from his supervisors and eventually landed the job.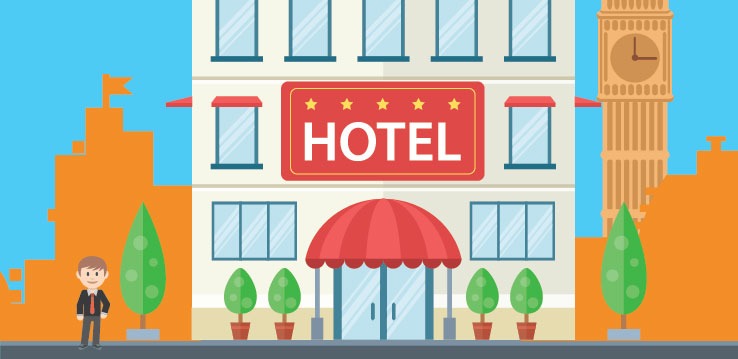 While George has been in London for a couple years now, he finds himself enjoying life abroad. Opportunities for travel are endless and he's even considering a move to another hotel in another country. He hasn't quite obtained manager status yet, but he still has lots to learn.
He particularly loves when he is invited to help develop marketing and sales strategies for the hotel. In addition, George loves working with his team to conquer new challenges as well as handling day-to-day operations. The clientele always has interesting stories from near and far, and he loves living in London too.
George plans to continue working towards management. While he's not sure which city he'll end up in – ultimately, he is pleased with his career.
Final Thoughts 
George is a great illustration of what it takes to move up in the Hospitality Management career field. His story is meant to help give you a real idea of what it takes to move into management-level careers. While the path to management may not be as clear as it was for George in our case study, it's important that you know it will always take hard work.
You may find yourself anywhere in the world, working in a variety of entry to supervisory roles before you find the right opportunity. If management is your goal, work hard on developing the skills you'll need and regularly check in with your supervisors. The more time you dedicate, the more ways you'll find out where you need to improve.
At the end of the day, George's story could very well be your own.
Sources:
*Data taken from WorkBC
---
Get the Right Training 
If you have any questions about your own career path, our Educational Advisors and Employment Advisors are always available. Give us a call today to learn more about our Hospitality Management programs and career paths.
Book a free information session or give us a call at 604-430-5608 for more information.
CHECK OUT OUR HOSPITALITY PROGRAMS 
---
Follow us on Facebook and Twitter and subscribe to our YouTube channel !