Hospitality Management with Co-op Diploma
---
The Hospitality Management (with Co-op) Diploma program provides students with the skills necessary to work in the hospitality industry. Students will gain valuable knowledge that reflects the most current practices and trends in today's hospitality industry.
Brighton College has partnered with the Educational Institute of the American Hotel and Lodging Association (AHLA) to deliver a well-rounded, proven curriculum designed to provide initial employment skills with the potential for future management growth. This program focuses on general business management concepts taught in the context of the hospitality industry. It covers critical areas such as Supervision, Human Resources, Accounting and Sales and Marketing.
This diploma program is instructor-driven, allowing students to navigate quickly through theory and co-op. The curriculum includes experiential lectures and workshops facilitated by the experienced instructors. Food Safe Level 1 and Serving It Right are required for both co-op placement and graduation. In addition to a Diploma in Hospitality Management from Brighton College, students who pass their AHLA exams will receive certificates for each of those courses. Students may also be eligible to receive the following from AHLA: Hospitality Management Diploma, Hospitality Operations Certificate, Hospitality Fundamentals Program as well as Rooms Division Specialization.
Students will receive the following certifications upon successful completion of program/required exams:
Brighton Hospitality Management with Co-op Diploma
Single course AHLEI (American Hotel & Lodging Educational Institute) certificate
Hospitality Management Diploma
Hospitality Operations Certificate
Hospitality Fundamentals Program
Rooms Division Specialization
Food Safe
Serving it Right
Admission Requirements
High school diploma (or equivalent) or mature student status;
Domestic students: Grade 10 English or pass college English assessment; International students: IELTS 6.0 proof (or equivalent) or pass college English assessment
Our Hospitality programs are developed with partnerships with: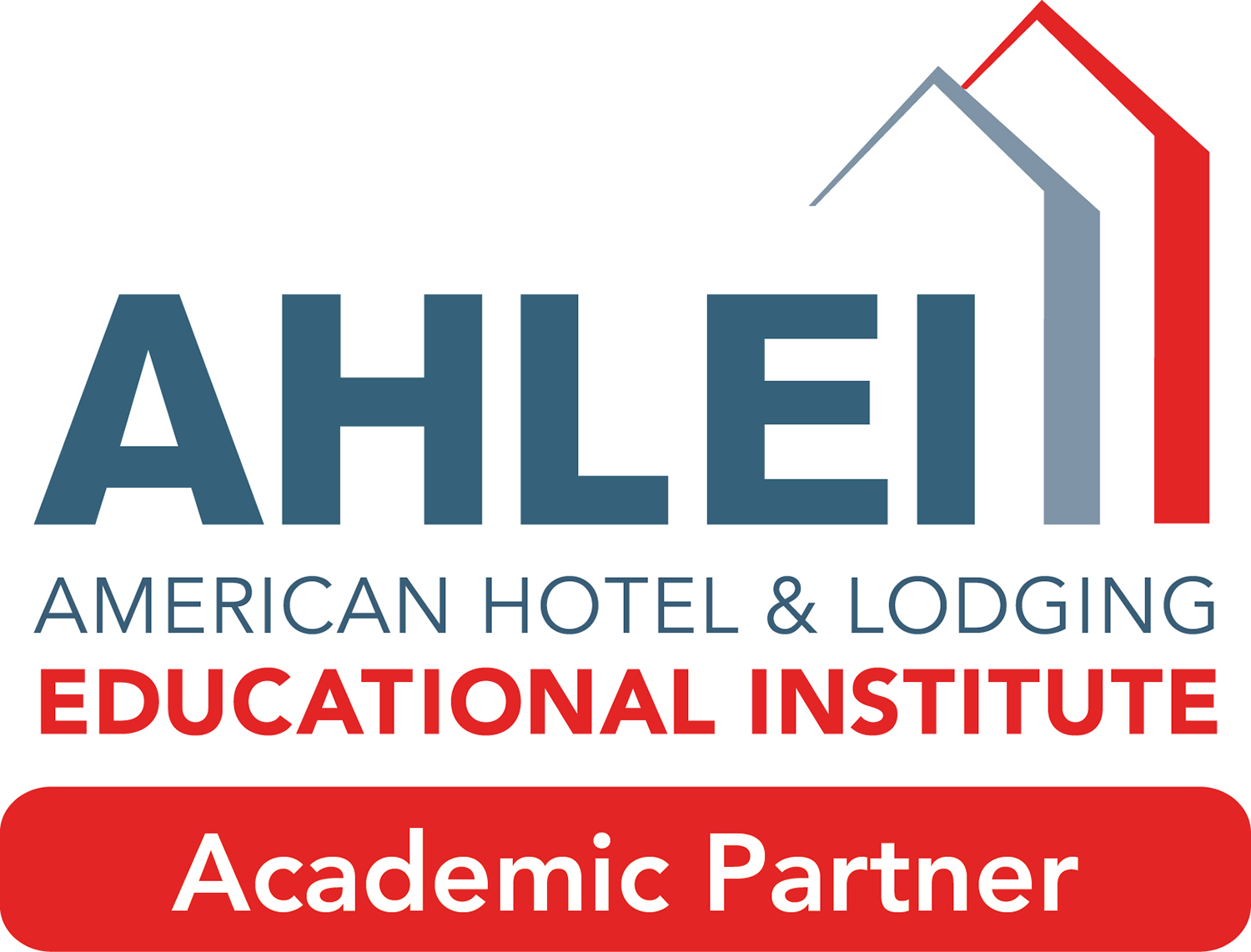 COURSE DESCRIPTIONS
The program is delivered in an in-class instruction method. The program has a continuous intake model. Students can start the program with any course indicated by (*) and then complete the remaining lecture courses in any order.