Hospitality Operations Certificate
---
The purpose of the Hospitality Operations Certificate program is to provide students with the skills necessary to follow a career path that could lead them to a variety of hospitality opportunities. Participants will gain valuable knowledge that reflects the most current practices and trends in today's hospitality industry.
Brighton College has partnered with the Educational Institute of the American Hotel and Lodging Association (AHLA) to deliver a well-rounded curriculum that focuses on hospitality operations. The certificate program is composed of Business Communications, Job Search as well as Hospitality elective courses that enable students to choose the right courses for their desired occupation within the hospitality field.
This certificate program is instructor-led, allowing students to navigate quickly through the material. The curriculum includes experiential lectures and workshops facilitated by the experienced instructors. Food Safe and Serving It Right are also required for both practicum placement and graduation. Students earn certificates in each of the AHLA courses successfully completed as well as a certificate in Hospitality Operations from Brighton College, once all program requirements are met.
Students will receive following certifications upon successful completion of program/required exams:
Brighton Hospitality Operations Certificate
Single course AHLEI (American Hotel & Lodging Educational Institute) certificate
Food Safe
Serving it Right
Admission Requirements
High school diploma (or equivalent) or mature student status;
Domestic students: Grade 10 English or pass college English assessment; International students: IELTS 6.0 proof (or equivalent) or pass college English assessment
Our Hospitality programs are developed with partnerships with: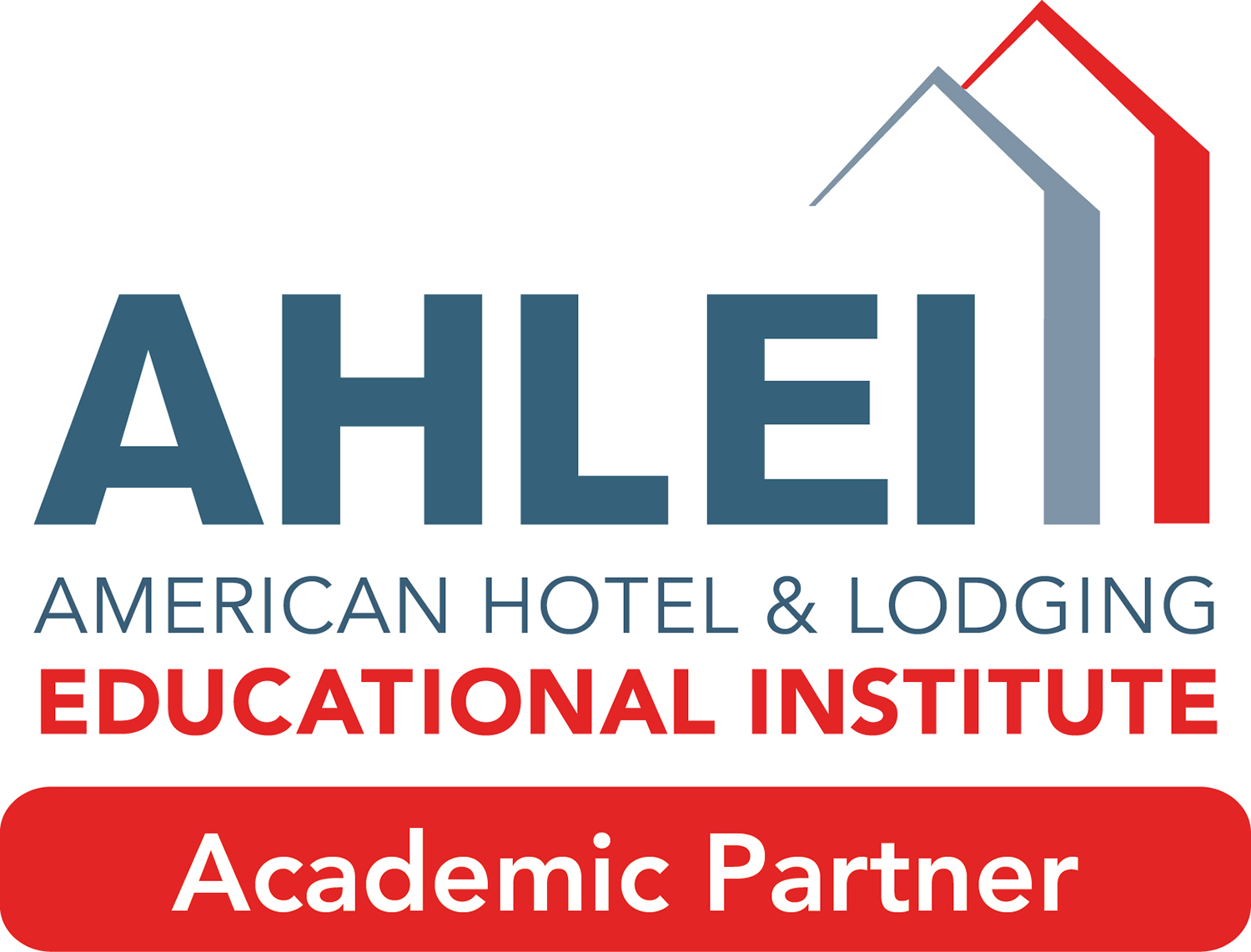 COURSE DESCRIPTIONS
The Hospitality Operations certificate consists of 8 courses. Most are a combination of experiential classroom based lectures, workshops and seminars, small group discussions, role plays and computer labs enhance the theoretical material. Students will be arranged for either out-of-house or in-house training to complete Food Safe and Serving It Right.
Required Courses
Students will practice business writing skills, applying the mechanics of style, developing proofreading and editing skills and using words effectively. They will apply verbal and non-verbal styles to a variety of business communications. The students will also practice career and interpersonal skills necessary for success in the workplace, such as conflict resolution and business etiquette. They will work in teams to examine administrative, ergonomic and efficiency functions of a business office. Students will also learn about using PowerPoint to deliver demonstrations, training, and presentations in a professional manner.
Duration:
60 hours, 3 weeks.
Prerequisite:
none.
This course helps students prepare the required job search skills and knowledge they need to become employed. Students will learn the best known job search techniques to find viable opportunities, strategies to differentiate themselves from the competition and how they will add value to prospective employers in today's competitive global economy.
Duration:
20 hours, 1 week.
Prerequisite:
none.
The student will have the opportunity to integrate theory and skills learnt during the program with practical situation from the real world of business. The purpose is to obtain relevant field experience prior to graduation and identify strengths prior to embarking on a new, exciting career.
Duration:
100 hours, 4 weeks.
Elective Courses (any courses adding up to 18 weeks)
Notes: Please check with our Educational Advisors for course availability
The program is delivered in an in-class instruction method. The program has a continuous intake model. Students can start the program with any course indicated by (*) and then complete the remaining lecture courses in any order.