Summary of our International Trade Program
 
Through Brighton College's international trade programs, students explore topics in international marketing, fundamental accounting, logistics, and global supply chain management among others. Our International Trade programs prepare students for roles such as international brokers, planners and managers in various international trade areas.
---
The Industry
Vancouver is Canada's largest port city. The Port of Vancouver does more than $184 billion in trade with over 160 different economies annually (Port Metro Vancouver, 2015).
Vancouver's port is also the fourth largest port and most diversified port in North America since 2010.
Managers with expertise in supply chain and customer relations management are increasingly in demand in the international trade industry (Statistics Canada, 2011).
With a highly diverse natural environment, population and economic base, British Columbia offers numerous advantages and opportunities for business across a broad range of world class industry sectors.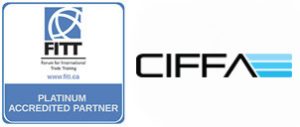 Testimonials