The time comes for any student approaching graduation to begin searching for hospitality jobs when they finally finish school. When it really comes down to it, job hunting is like having a full-time job in itself.
Creating eye-catching resumes, writing perfect cover letters, and acing your interviews all play a role in the next stage of your hunt for your new career – but where is the best place to start?

1. Your Teachers At School
One of the best things you can do for your career is to start by picking a great school. When you're confident in the education you've chosen to pursue, it really shows. Interviewers love to ask questions about education, especially if you're on the hunt for your first career-type job. If you've chosen to attend a vocational school, you'll find that there are some really useful resources available for your benefit.
Your teachers are your professional connection to the industry. Your teachers have worked their way up in the industry all over the world. They know the in's and out's and they also have many professional connections. Chances are high that your teachers use their network to put together awesome field trips, networking events and work experience placements. They might even be willing to put in a solid reference for you too!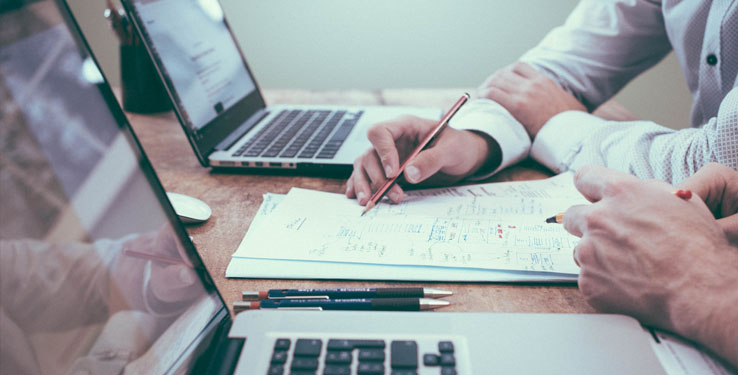 2. An Employment Coordinator
Employment Coordinators are also there to help you develop skills in resume writing and interviewing. Essentially, they are your go-to-person when you have questions about how to find career opportunities. Attend workshops and be willing to work one-on-one with your Employment Coordinator to ensure that you get the most out of this valuable resource.
When searching for Hospitality jobs, your school and program of choice is a jumping off point for your new career. It'll be useful to have your career goals in mind as you make your way through your courses since knowing which skills you will need to really focus on.

3. Industry-related Job Fairs 
With Vancouver playing host to hundreds of thousands of visitors every year, the need to fill job openings is vital for the Tourism and Hospitality industry.
As such, there are a variety of industry-specific hiring events that take place on a seasonal or annual basis. Attending events like this allows you the opportunity to meet professionals in the industry, to liaise with others searching for work in the industry, to get a feeling for which companies are hiring and who you might want to work for.
Go2HR has a great database of events that have occurred and that are upcoming in Vancouver, and everything from job fairs to trade shows and conferences is posted here. If you're looking for work outside of the Lower Mainland – no problem! Go2HR also posts events for other cities all over Canada.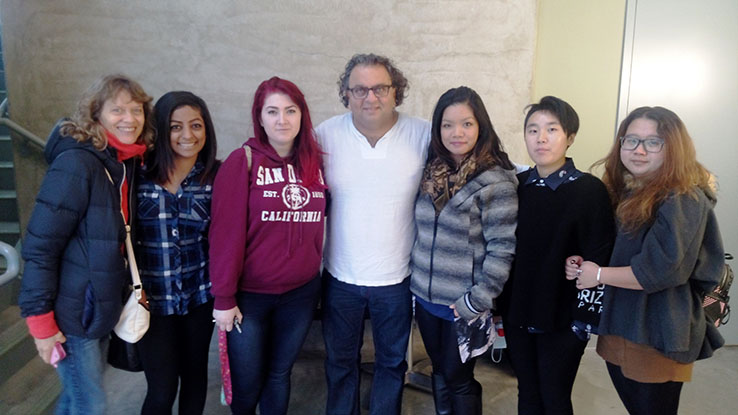 4. Field Trips or Mentorships
When it comes time to wrap up your program, it's going to be very important for you to make sure you cover all your bases. One of the best ways to gain first-hand knowledge of Hospitality jobs is to experience them for yourself. Watch and observe those who are currently working in the industry and take notes. Utilize every last resource available that your school has to offer.
Don't hesitate to speak to your Employment Coordinator and your teachers about any professional mentorships or field trips that can enhance your understanding of the industry.
They are always willing to help and they love to see their students succeed.
When you go on field trips focused on Hospitality jobs, ensure that you take the time to get to know everyone that you meet; even ask if they would be okay connecting with you on LinkedIn.

5. Hospitality Jobs Postings 
Students in Hospitality have a wide variety of career opportunities available upon graduation. We found a few of the top Hospitality job descriptions to help you learn which skills you have already, and which ones you may still need to work on.
For students with no prior work experience, even with a diploma or degree under your belt, you can expect to have to work your way up. As with any industry, Hospitality training gets your foot in the door, but genuine work experience (and hard work) is what will take you to the next level.
Many of the jobs we are about to cover offer part-time work opportunities and are therefore a great option if you are attending a school program full-time. Working while attending school offers a unique opportunity to actively apply what you've learned in class to your job.
With the help of Go2HR and Indeed.ca, we've outlined a few hospitality jobs below that you can expect to encounter starting out in the industry:
i) Hotel Front Desk Clerk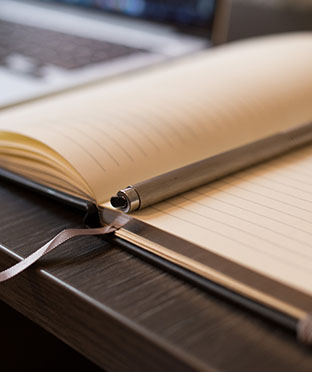 Successful candidates for positions like this are expected to provide memorable guest experiences and are often the first face that guests encounter when they come to a hotel.
Achieving high levels of guest satisfaction, along with maintaining a certain standard of service according to the hotels' guidelines. Some responsibilities include:
Processing guest arrivals and departures, including payments
Dealing with the concerns and questions from your guests
Coordination of room assignments
Handling and storing luggage
Check-in's and check-outs of groups and tours
ii) Outdoor Tour/Adventure Guide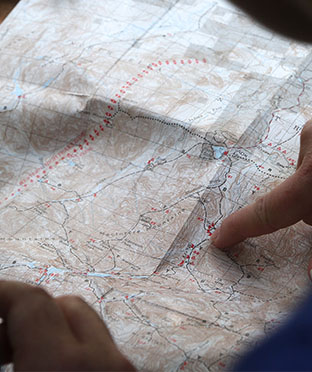 If you have a love for travel and the outdoors, a career as a tour guide at an outdoor adventure company might be for you! Previous experience is not required for positions like this. Experience related to the particular tour you are applying for would be considered an asset.
Outdoor Tour and Adventure Guides might take clients white water rafting, fishing, mountain climbing, or hiking depending on the season. Work is often seasonal. Your responsibilities might include:
Guide individuals or groups
Create positive customer relations
Assemble necessary safety equipment and supplies
Set up and break camp
Prepare and/or serve meals
Instruct and demonstrate related skills and techniques
Respect and maintain natural resources
These jobs typically have a lower starting wage but serve as an excellent jumping off point for your career. With a little hard work, you can look forward to moving into supervisory roles and eventually into management, and a higher pay grade.
If you already have some hospitality job experience under your belt – perfect! You're already moving up in your career. Combined with your education, you might find that you're eligible for the following job opportunities:
iii) Accommodation Service Manager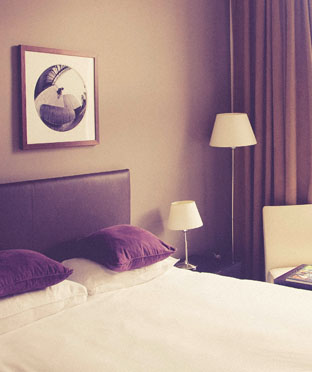 Accommodation Service Managers are responsible for achieving optimal guest satisfaction and a good working environment for the hotel team.
The Manager should run the hotel in accordance with standard operating procedures and policies as described by the particular company.
The Manager shall see to the implementation of optimal products and services in order to attract to hotel's target groups in accordance with the hotel marketing department.  Other responsibilities might include:
Developing, implementing and evaluating policies and procedures for the operation of the department or establishment
Preparing budgets and monitoring revenues and expenses
Participating in the development of pricing and promotional strategies
Negotiating with suppliers for the provision of materials and supplies
Negotiating with clients for the use of facilities for conventions, banquets, receptions and other functions
Recruiting and supervising staff
Determining training requirements and constructing work schedules
Resolving customer complaints
Responding to inquiries and solving problems
vi) Games Manager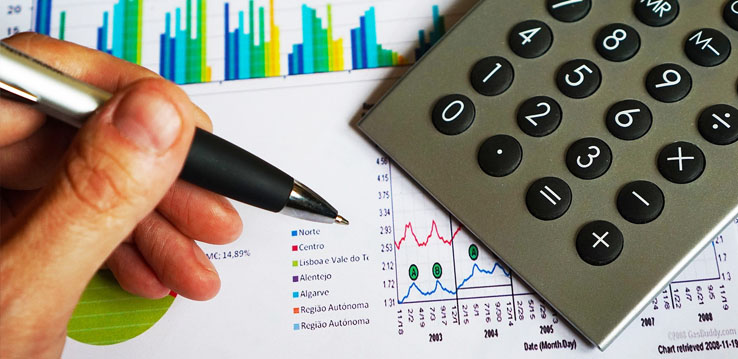 A Games Manager is responsible for the overall management and profitability of the table games operation while ensuring adherence to all policies and procedures.
The Games Manager will also be responsible for motivating and leading the staff on the games floor and working hard to create positive experiences for all casino patrons. Responsibilities in this position may include:
Providing leadership, direction and mentoring to the table games team.
Developing performance objectives and delivering performance reviews through direct reports, ensuring service excellence.
Budgeting for the games department
Creating and implementing strategic plans for the games department
Monitoring all games reporting and labour costs
Managing improvements to the floor plan and gaming mix, implementing changes
Identifying, promoting and participating in games marketing initiatives
Liaising and communicating effectively with all operational departments
Ensuring compliance with licensing laws, health and safety codes etc.
Keep Applying and Building Your Experience
Although it may seem like a daunting task, all that time and effort will definitely pay off during your job hunt. Armed with the right resources and knowledge of what your dream job description looks like, you're going to be off to a great start.
Be prepared to work for the job that you want, look at each and every opportunity and don't be afraid to ask for advice!
---
Get the Right Training 
For more information about starting a career in hospitality, fill out the form below!