How often have you sat down at a restaurant or checked in at a hotel and praised the service? Hospitality and tourism are some of Vancouver's largest industries with a diverse amount of positions and sectors to choose from.
Hospitality & Tourism
If you have a passion for running a business, customer service or love to travel then the Hospitality industry just might be what you're looking for.


How to Get Started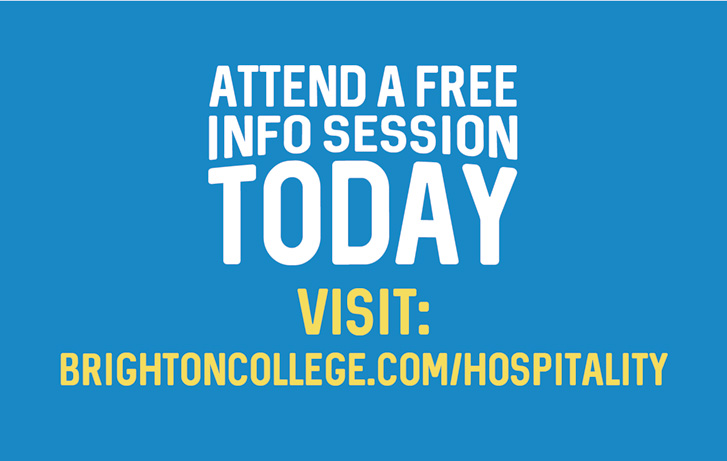 Inspired to find a job in Hospitality now? Brighton College is one of the few academic partners with the American Hotel and Lodging Educational Institute (AHLEI). Offering certifications in Foodsafe Level 1, Serving it Right and First Aid level 1 upon completion. As a global certification, you'll be eligible to work in several different sectors around the world.
Want to learn more about the industry and the training required to enter the workforce? Join a free information session by registering online or call 604-430-5608 for more details.
 Sources:
---
Follow us on Facebook and Twitter and subscribe to our YouTube channel !