By Brighton College on January 31st, 2012

in

Health Care
---
Analyzing the healthcare industry and looking specifically at Resident Care Attendant and Healthcare Assistant occupations can provide some clear insight into valuable career information that can help you make key decisions. For example, we can explore wage rates, job outlooks, prospects, main job duties involved, and what skills and training are required to be successful and enter this field.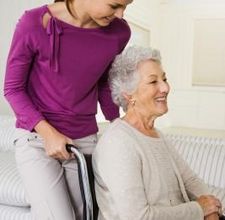 Wages:
An average starting wage for an entry level position after graduation in this field is around $17 to $19 per hour. Certification is required for entry into this field and a diploma or a certificate in RCA or HCA will essentially ensure your starting wage rate is met in that range. After a few years of experience, the wage rate can progress upwards of $22 per hour in some positions.
Outlook & Prospects:
From 2011 – 2020 it is expected that there will be a potential shortage of workers and qualified professionals ready and aiming to enter this field and fill Resident Care Attendant and Healthcare Assistant career openings. Another note about this field is that the rate of employment growth seems to have remained steady over the past 10 years, which is a strong sign for individuals looking to enter these occupations.
Main Duties:
Healthcare Assistants and Resident Care Attendants provide support throughout the healthcare industry to professionals in a variety of positions. Job duties can range from preparing patients for procedures, to live-in or frequent residential care visits that include a variety of patient care tasks.
Skills & Training:
Essential skills required in this field are centered around patient care and the ability to communicate and work under pressure effectively. Responding to patients questions requires the healthcare professional to be knowledgeable and have an ability to thoroughly and clearly explain a variety of medical information and instructions. Certificate in the form of a diploma or certificate from a recognized institution that offers HCA or RCA training programs is required for employment in these occupations.
Written by:
Darren Prasad
Web Marketing Coordinator
For comments, questions, or feedback please email Darren@brightoncollege.ca
Analyzing the healthcare industry and looking specifically at Resident Care [...]