The demand for professionals who possess industry-specific skills has increased considerably in the last decade. For this reason, more and more people are opting for vocational training programs. Increased industry requirements have fueled the demand for these courses, and more people are finding it an ideal way to improve their job prospects and get hired within their desired career path.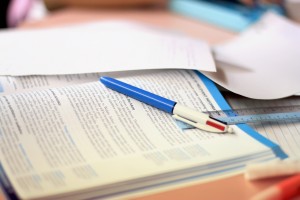 Vocational training is considered a stepping stone that can help professionals find the right job. Be it AutoCAD certificate courses, draft and design courses, construction courses, civil design courses or any other vocational program, there is no lack of options available to students.
Several colleges have emerged in the Greater Vancouver area, as well as across Canada, that provides high-quality vocational training to students to cater to the high demands for these types of courses. Many of these colleges have built a strong reputation and have firmly established themselves in the education industry. Providing hands-on learning opportunities to students, vocational training institutes in Canada meet all industry requirements by successfully training exceptionally skilled and highly-qualified technicians. With well-designed training programs and experienced faculties, vocational colleges ensure that students get the best learning environment and opportunities.
The wide range of courses offered has made it convenient for people to pursue the program of their choice. Regardless of the background you belong to, vocational courses provide you with an opportunity to gain entry into the field of your choice and reach your desired career path. Those who wish to make a career in the IT sector can go for Information Technology courses offered by colleges. These courses make it easier for students to gain expertise in IT and prepare them to work as a network administrator or a programmer. Similarly, courses in logistics, import/export, business management, computerized accounting, and hospitality are some of the other options available to candidates.
In addition to offering a wide variety of courses, a reputed vocational training college can provide great assistance when it comes to placements. With industry links and sources, these colleges ensure that all their students are placed in reputed companies that offer good salaries. By refining your job search strategies, these colleges can go a long way when it comes to improving your job prospects and enhancing your skills.
Hotel management training, freight forwarding and other vocational programs can help you get a job in your desired career path.