Vocational training is a type of education or training that provides individuals with the specific skills and knowledge needed for a particular job or career. This type of training has become increasingly popular over the last decade due to the high demand for professionals who possess industry-specific skills. Vocational training programs offer a practical and hands-on approach to learning, which can help individuals improve their job prospects and get hired within their desired career path. Whether it's AutoCAD certificate courses, draft and design courses, construction courses, civil design courses, or any other vocational program, there is no shortage of options available to students seeking to gain industry-specific skills.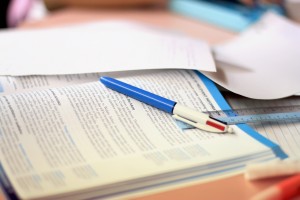 In response to the high demand for these courses, several colleges have emerged in the Greater Vancouver area and throughout Canada, providing high-quality vocational training to students. Many of these colleges have built a strong reputation and have established themselves as industry leaders.
By offering hands-on learning opportunities to students, vocational training institutes in Canada ensure that students are fully prepared to meet industry requirements. They offer well-designed training programs, coupled with experienced faculties, ensuring that students receive the best learning environment and opportunities.
The diverse array of courses offered by vocational colleges makes it easy for students to pursue programs in their areas of interest. Regardless of their background, vocational courses provide individuals with the chance to enter their chosen fields and attain their desired career paths. For those interested in IT, Information Technology courses are available to help them gain expertise in the field and prepare them to work as network administrators or programmers. Similarly, courses in logistics, import/export, business management, computerized accounting, and hospitality are also popular options for candidates.
One major advantage of attending a reputable vocational training college is the opportunity for placements. With industry links and sources, these colleges ensure that their students are placed in reputable companies that offer good salaries. By providing guidance in job search strategies, these colleges can greatly enhance job prospects and improve skills.
Vocational programs, such as structural building and technology or international trade, can be highly beneficial in achieving desired career paths. With the demand for industry-specific skills on the rise, vocational training provides a convenient and effective means for professionals to attain the skills needed to excel in their fields. With a wide variety of courses and placement assistance, vocational training is an excellent investment for anyone seeking to enhance their job prospects and attain their desired career paths.
For more information on vocational training, career advice, or program information, fill out the form below or call 604-430-5608.