The hospitality industry across BC, while currently stagnant, is expected to flourish once the pandemic has ended and society has found it's new normal. At that time, it is expected that professionals who are looking for careers in restaurants, hotels, resorts, and many other organizations can expect to see some increased job security and occupational opportunities.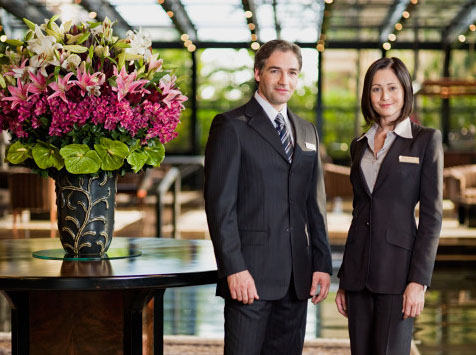 Outlook:
From 2019 to 2029, it is anticipated that jobs in hospitality and specifically restaurant manager, hotel manager, and executive positions within these organizations will either increase or maintain stable rates of growth. Over the next 7-10 years, there are 2,360 expected job openings in the industry in BC, projecting a 1.3% provincial growth rate, according to Work BC and the B.C. Labour Market Outlook. 31.4% of these new job openings are expected to be due to economic growth.
Wages:
Starting wages for jobs in restaurants and hotel jobs upon certification in Hospitality Management range from $13.85 to $25 per hour with in some cases, depending on the opportunity, it can rise upwards of $25 per hour. After 5 – 7 years of experience, an executive level position can be obtained in this field (with larger organizations) and salaries of over $50,000 per year are common with bonus structures in place as well. Wages are expected to remain at their current level for hospitality jobs in BC.
License and Certification:
A Hospitality Management diploma is generally a requirement for managerial or supervisory positions in this field. For Hospitality Management courses and diploma programs, they can range from months to 2 years and higher depending on the institution and focus of the program.
Skills Required:
There are a variety of skills that are required to be a successful professional in the Hospitality Management industry. Supervisory and management skills are a core focus and should be professionally developed. For hospitality jobs in BC, a hot travel and entertainment destination, a required skill set involves strong communication and social skills. The team working and organizational abilities are exercised daily and this should be a strong suit for any professional looking to secure a restaurant manager job or a career in hotel and resort management.
For more information on the industry outlook, or to find out how to get started in the industry, contact an Educational Advisor today at 604-430-5608 or fill out the form below.