One-third of our lives is spent at work! Due to wrong career choices, lack of proper guidance and a variety of other factors, many of us find ourselves working in the wrong position or even the wrong industry. If you are planning on going back to school for a change, you are probably wondering "how to find the best career for me."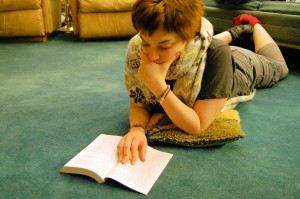 We long for a change but are scared to make a move. Lack of proper education and training can be a major hindrance when it comes to making the shift. The whole problem is compounded when we find ourselves lacking the time and funds required to pursue an educational degree. In such a scenario, vocational training offers the perfect solution to find the best career for you.
Review Program Options
Look through a wide range of program options and see what interests you. Whether it's AutoCAD, engineering, accounting, hospitality, business or something else, researching programs online is typically the first step. Once you've identified a few you may be interested in, request program information and get in touch with someone with the school.
Test out the school or courses
Most colleges and universities will let you sit in and audit courses to test out whether the material is what you are truly interested in. You will get a sense of the school, instructors, and lecture formats that will take you into a new career path.
Attending an info session at the institute, which can be general or specific to your program of interest, can also give you this reassurance that you are picking the right school and program. You will receive more information than what is posted on their website and have the chance to ask direct questions to instructors or program coordinators.
Continuing Your Education
Vocational programs effectively meet all your requirements. These programs not just make it easier for you to shift to the right industry but also help you improve your job prospects in the current industry that you're working in. There are plenty of factors that make these courses different from traditional university programs.
Whether you are interested in hotel management training, construction courses, AutoCAD certificate courses, or business courses, all vocational training programs are available at designated career training institutes like Brighton College. Unlike traditional programs that give you a general overview, vocational programs prepare you for a specific industry. Targeted and career-focused, these programs prepare you to fulfill all the requirements of an in-demand job.
Finding the school format for you
One of the advantages of vocational training programs is that they can easily be pursued by someone full-time or part-time employed. Most colleges offer their students the flexibility to continue their education at their convenience and offer frequent program intake dates. There are program formats like blended courses or purely online courses. Also, vocational training programs are shorter in duration than many diplomas and degrees from larger institutions. Brighton College's programs run 20 hours a week, which leaves ample time for work around the school schedule. This perfectly suits the requirements of those who can't leave their jobs to pursue a course.
Work Experience before graduation
Unlike universities, many vocational colleges include work experience placements within the requirements of their diplomas. Either as a practicum or a co-op placement, this portion of your program is spent at a local company learning directly from professionals in the field you are working towards. This experience can help you narrow down what path you want to take upon graduation.
Don't feel limited or stuck in your current position. If you are looking for a change and wondering how to find the best career, don't hesitate to take a look around at options that can help you shift. Test out a couple of schools before signing an application form, and then you will feel confident in your decision.
Ready to start? Contact one of our educational advisors at 604-430-5608 or fill out the form below!