Last Friday we celebrated a special day as Brighton College staff, faculty and students celebrated the 2016 graduation ceremony at the Hilton Hotel at Metrotown.
• Photo Gallery | Brighton College Grad 2016 Pictures

Opening Ceremony
The ceremony opened with Baljit Dhaliwal as the Master of Ceremonies who introduced the staff and faculty while also sharing some advice. Geoff Sale followed the night with some words of wisdom on how he hopes we will all one day use our skills and knowledge to protect our environment and atmosphere.
Awards and Presentation
In recognition of their achievements, several awards were given to students with outstanding performances in education. Awards were given to the students as followed:
Neil Monteiro • Civil Infrastructure Design Technology Diploma Program
Ennie Nyamtseden • Hospitality Management with Co-Op Program
Jason Lyn • Architectural Design & Building Technician Diploma Program
Bonaventure Sevi • AutoCAD Drafting and Design Specialist Diploma Program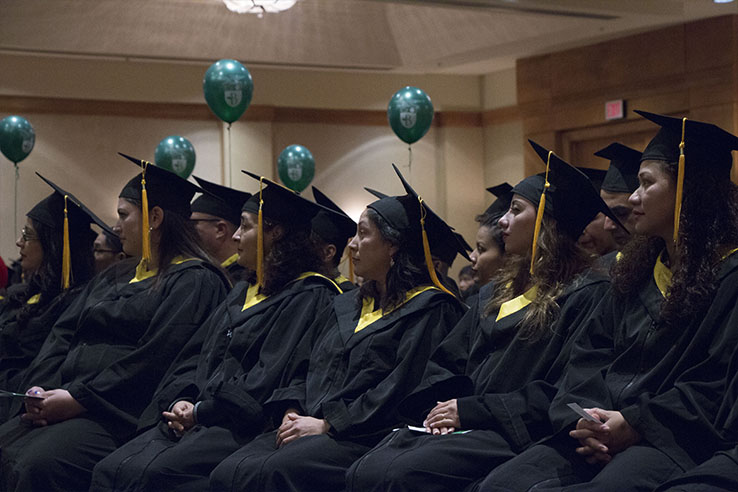 ---
 

"Take a chance and head towards your dream goal"
Bonaventure Sevi 
---
Bonaventure Sevi | 2016 Valedictorian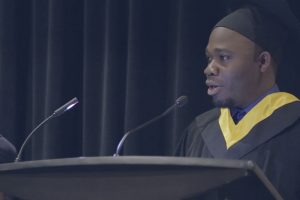 Soon after, Bonaventure Sevi delivered an exceptional and inspiring speech as this year's Valedictorian.
During his speech, he highlighted how his studies and experience have motivated him in his career goals of running his own company. Bonaventure closed off his speech with one last piece of advice to his fellow graduates.
He believes all it takes to make a change in your life is not letting fear dictate your actions and to take the first step forward.
Congratulations graduates and best of luck in the future!
---
For more photos and videos of the event, follow us on Facebook and Twitter and subscribe to our YouTube channel!