After looking at how Accounting & Payroll Clerk employment opportunities are shaping up for the near future, it is expected that job openings will meet the number of job seekers in this field, allowing newly trained professionals to enter the workforce in accounting and payroll clerk positions.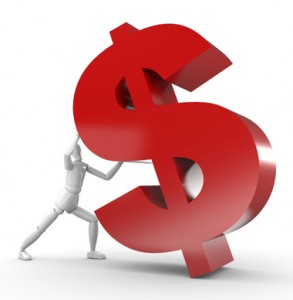 Wages: 
Compensation in payroll & accounting clerk careers range anywhere from $15 to $17 per hour on the lower end to approximately $27 or $29 per hour on the higher end. As in most industries and occupations, salaries are influenced by experience and career training.
Outlook & Prospects:
As mentioned above, the next 5 – 10 years are expected to be stable in terms of opportunity, employment, and income for accounting & payroll clerk jobs. According to WorkBC and the B.C. Labour Market Outlook, there are approximately 7,130 new jobs openings expected by 2029.
Main Duties:
In accounting and payroll career training programs, graduates are expected to be able to perform most of the following main duties: ensuring employment attendance and compensation records are accurate and up to date, put together earnings and pay statements for employees, perform administration of benefits, leaves, and insurance documentation and procedures, and a variety of other occupational tasks.
Skills & Training:
Common skills that are needed between both accounting careers and payroll clerk jobs are thoroughly covered in most business accounting and payroll career programs. They include a focus on numeracy, communication both verbal and written, as well as a working knowledge of the latest computer software prominently utilized in this field. Payroll association certification is generally a requirement for entry into these occupations.
For more information on the industry outlook for accounting industry, or to inquire about account, office and payroll clerk training, call us today at 604-430-5608 or fill out the form to request program info.