Civil Engineering Industry Outlook
By Brighton College on April 5th, 2012

in

Civil Infrastructure Design
---
The civil engineering industry in Vancouver and BC is growing rapidly and is in need of civil engineering professionals ready to enter the workforce into entry-level positions. These entry-level positions tend to lead to supervisory and management roles after 5 – 7 years of experience have been obtained. An analysis of the civil engineering industry reveals a province where civil engineers are in high demand, as valuable future developments of infrastructure are projected in Vancouver and across B.C.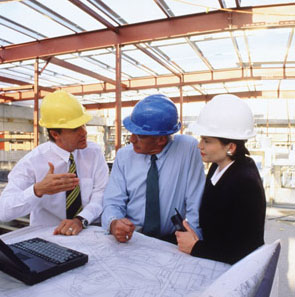 Wages:
Entry-level wages in the Civil Infrastructure Design industry are some of the highest entry-level wages among any industry in Vancouver. Students who graduate from Brighton College's Civil Infrastructure Design diploma program can expect to receive entry-level hourly wages from $24 – $26 on the lower end, to almost $31 – $33 per hour at the higher end of the spectrum. Wage rates in civil infrastructure and engineering positions generally increase incrementally every year with larger gains coming at the 5 and 10-year experience marks.
Outlook:
Across B.C. there are new developments, rapid expansions, and citywide improvement projects happening and initiating every day. The province is growing and in an effort to support this growth, it is projected that the civil infrastructure industry will find itself short of professional and qualified employees. Civil engineering graduates will be in high demand to fill these roles. In the next 5 – 10 years, job opportunities in this sector are expected to trend steadily upwards.
Job Titles:
If you're looking for careers in Civil Infrastructure Design, you'll most likely come across these roles in your hunt:
Construction Site Coordinator
Construction Site Technician
Civil Draftsman
Construction Project Estimator
Surveyor or Assistant Surveyor
Construction Plan Checker
Civil Engineer
& More
Skills Required:
The civil engineering field is highly technical and requires recognized industry certification that provides graduates entering employment with a foundation of skills covering drafting, construction, estimation, and engineering. Problem-solving, prioritization, and efficient and accurate task management are also very valuable qualities to possess if you're looking for a career in civil engineering.