Brighton College Graduation Ceremony 2014

By Brighton College on September 25th, 2014

in

Events
---
Last Friday, Brighton College staff, faculty, and friends gathered at the Hilton Vancouver Metrotown to celebrate with the graduating class of 2013/2014.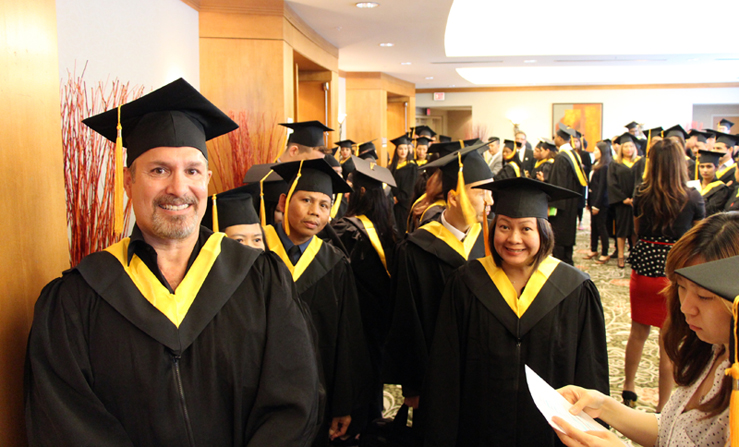 Byron Csizmadia, Director of Vancouver campus was the Master of Ceremonies for the evening. He started the night off with some words from Dr. Seuss: "You have brains in your head. You have feet in your shoes. You can steer yourself in any direction you choose. You're on your own. And you know what you know. And YOU are the one who'll decide where to go…"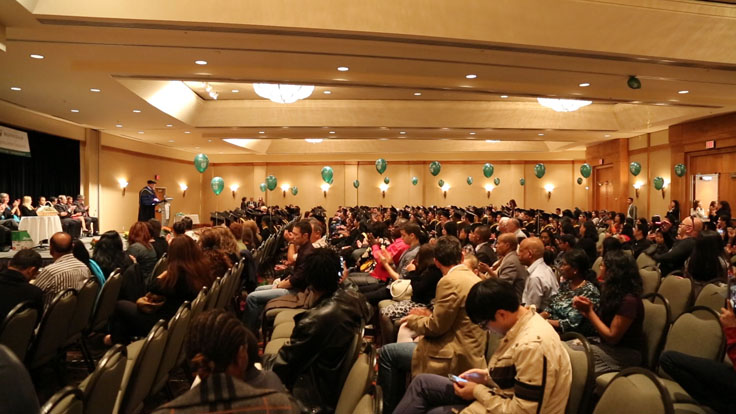 Following Byron's kind words, Brighton College Board Member Marv Westrom, Ph.D., offered up 4 valuable pieces of advice in his speech to the graduates: take care of your mind, take care of your body, take care of your finances and finally, take care of your relationships. "Spend time with your friends and family. Be there for them. To have a friend, you first have to be a friend."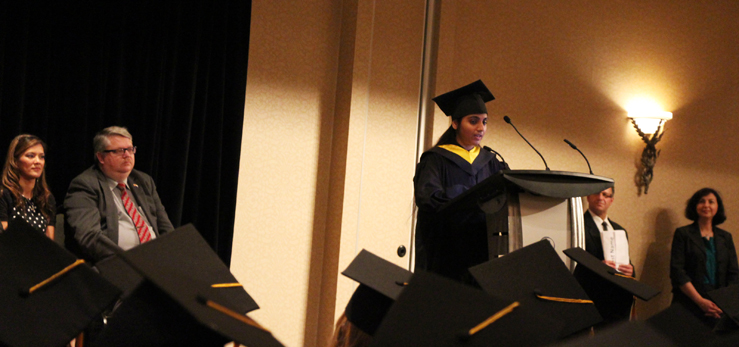 Balwinder Kaur who, earlier this year, received her diploma in Accounting and Payroll Administration, was this year's valedictorian. Her speech was both powerful and motivational: "I realized I had to go back to school to be employed. I was neither frustrated nor de-motivated. I was actually excited to go back to school" Balwinder recalled in her speech. "I think life is all about phases, and it can become boring unless we make something happen."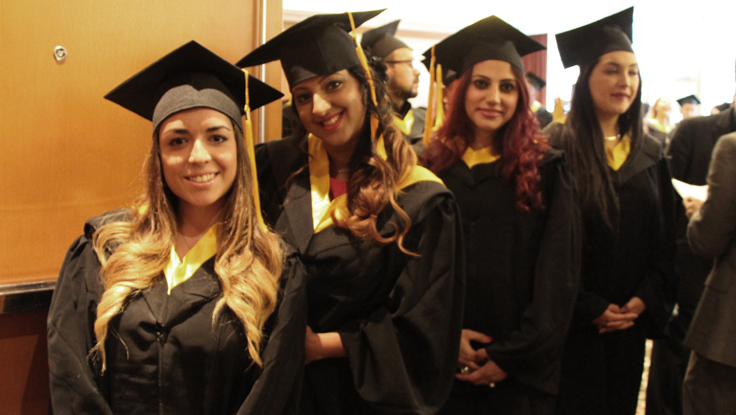 Following Balwinder's speech, graduates took to the stage one-by-one for their moment in the spotlight and a quick photo op with Board Members Marv Westrom and Barbara Moon. Mingling and refreshments were shared by all while graduates spent time catching up with instructors and staff, sharing stories of success since their time with Brighton College.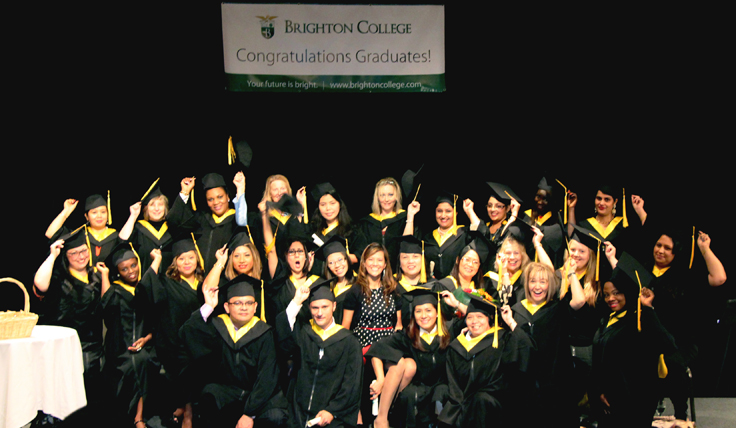 We'd like to extend one more Congratulation to all the graduates who achieved their goals with us in 2013 and 2014. We wish you all the best of luck in the future!

Looking for more pictures? Check out the album on our Facebook page!