You're probably wondering what is CIFFA and why should you want to take a CIFFA program. CIFFA offers our students a way to get working… fast. In a society where education and Canadian certification matters so much to employers, many students think that it takes too long to get what good employers want. Well, that is not true. Our CIFFA program (beginner's level) can be completed in just 4 weeks. It enables our students to obtain a certification that is recognized all across Canada. Students use the certification to obtain a great job in the freight forwarding/logistics industry. Obtain a great job that pays well and becomes a long-term career path for the future.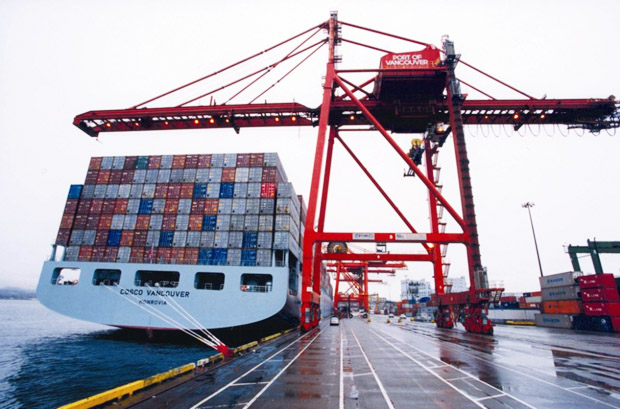 Career Focused Education:
The certification available from CIFFA is obtained in two parts. The beginner's certificate from CIFFA is achieved through the successful completion of the International transportation and trade program and the Essentials of Freight Forwarding program. The advanced certificate is achieved through the Specialized Freight Services Program and the Supply Chain Management and Marketing Program. These four courses and the two certifications allow the student to go on and obtain the PFF (Professional Freight Forwarders) designation and/or the FIATA diploma. These certifications are recognized throughout many countries in the world. Our students have a very high rate of success in seeking employment through a targeted job search method tailored directly for this industry. Many of our partnering employers have continued to hire our students to fill jobs created by their expanding needs.
We offer these courses in a full-time format where the student entering the program can finish each course in as little as 2 weeks with the highest success rate for any school in Canada. One month later they can obtain their beginner's certificate and be in the market seeking valuable employment. Other students will continue with the program for the third and fourth courses and obtain an advanced certificate as well. This will provide them access to a professional designation (FIATA diploma and/or PFF). These advanced designations make them even more valuable to companies seeking certified employees with the skills and knowledge needed for success in this ever-changing industry. The courses are as follows:
International Transportation and Trade Program
Description:
This program introduces the student to air, ocean, truck and rail transportation and to the world geography over which goods move. Incoterms 2010® outlines the transfer of cost and risk to these goods as they are transported from Seller to Buyer.
Essentials of Freight Forwarding Program
Description:
Understanding how buyers and sellers manage risk with a variety of international payments, cargo insurance, properly completed commercial documents and export packaging leads students to where they can offer alternative solutions to their clients. This program concludes with professional costing and quoting.
Specialized Freight Services Program
Description:
Moving beyond the ordinary, Specialized Freight Services explores the details of marine cargo, project cargoes and chartering vessels or aircraft. Regulatory compliance is emphasized in an in depth discussion of Customs while transportation law and legal liability are addressed through International Conventions and CIFFA's Standard Trading Conditions.
Supply Chain Management and Marketing Program
Description:
This introduction to Logistics and Supply Chain Management concepts includes discussions on Technology and the increasingly important Green Logistics, as well as the basic concepts of Sales and Marketing.
---
Written by: Terry Gray
---
About CIFFA – www.ciffa.com
The Canadian International Freight Forwarders association represents 251 member firms (Livingston, Kuhn, and Nagel, DHL Global etc) and provides them with Education services on a vast array of topics. The CIFFA certificate is highly recognized by these members.