Meet Vanessa Tam who is currently finishing her Architectural Design and Building Technician Diploma program at Brighton College. After graduation, she hopes to eventually run her own design firm!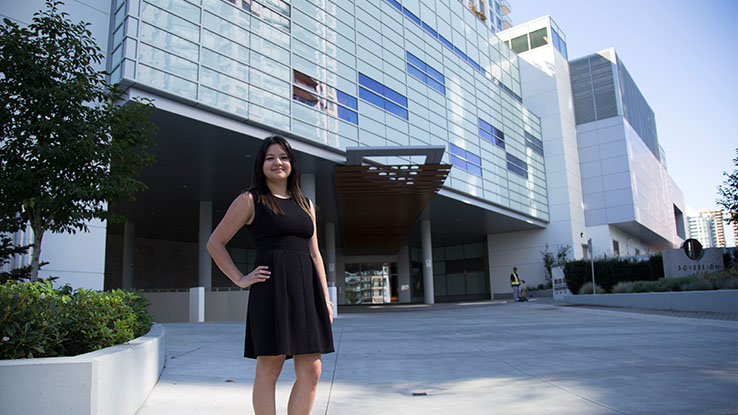 In Search of a New Direction 
Before coming to Brighton, Vanessa worked several jobs ranging from restaurant to office administration. However, She believed that a change was needed in her life.
With advice from her aunt, Vanessa found an interest in architectural design and decided to pursue a new direction. As a result, Vanessa found Brighton's Architectural courses was exactly what she had in mind.

Architectural Courses and Design   
After enrolling in Brighton's architectural courses, Vanessa loved how her program provided her with practical skills and industry standard software training.
She also praised how the staff and teachers would always go the extra mile to ensure that students understood the course material.
While in class, Vanessa has designed several projects ranging from banks, condos and residential housing. She has since been motivated to pursue a career in architectural design after graduation.
---
"If you know you need a change you should do it…even if it seems nerve-wracking"
---
Building a Future Career Path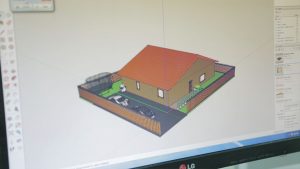 After graduation, Vanessa hopes to gain a few years of experience in the industry before opening her own firm.
Furthermore, she would love to focus on designing residential housing as her area of expertise.
As Vanessa continues, she believes that finding your career goals is a matter of taking the first step.
Best of luck for the future Vanessa!
---
Get the Right Training 
If you're looking for a career in marketing or business, you'll need the right training. Brighton College offers several programs that have helped our students land a job.
Book a free information session or give us a call at 604-430-5608 for more information.
Learn more about our Engineering Programs
---
If you enjoyed Vanessa's story, follow us on Facebook and Twitter and subscribe to our YouTube channel for future My Story videos!