In 2009, the city of Vancouver set out on a mission to become the world's greenest city by the year 2020, setting 10 ambitious goals under the 'Greenest City 2020 Action Plan' (GCAP) to help achieve its new name. With buildings accounting for 55% of Vancouver's greenhouse gas emissions, the city has taken serious action to improve the environmental performance of its buildings through sustainable architecture and green design.  Vancouver will soon align regulations and bylaws that support the design and construction of green buildings, assuring that all buildings constructed from 2020 onwards will be carbon-neutral in operations.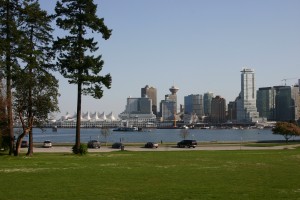 Changing regulations and bylaws as such will reflect changing industry requirements and increasing labour demands in the fields of architecture, construction, and engineering, requiring more specialized skills in the area of sustainability. A shortage of skilled workers in these fields in British Columbia demands more focused education courses to assist students in becoming strong candidates that will meet industry requirements effortlessly.
Brighton College is a vocational and career training institution that caters towards new industry demands by offering top quality, accredited, and up-to-date curriculum in all of its programs. It's longest standing programs are its certificate and diploma programs in Computer Aided Design (CAD), Construction, and Civil Infrastructure. Through these programs, students are trained by instructors with both teaching and industry experience, learning the workings of popular software applications in the industry (i.e AutoCAD, Revit, Civil 3D, 3D StudioViz) while working on real-world project cases with local businesses, often focused on the topic of sustainable architecture. These programs boast a graduate employment rate of 85%, with certificate and diploma students opening doors to career opportunities as architects, civil engineers, mechanical engineers, drafting technicians, construction technicians and others with entry-level wages ranging between $16-25/hr.
Vancouver has so far proven that a city can grow and prosper and still become a green capital and a global leader in addressing climate change. With education institutions like Brighton College fostering the development of more skilled local talent, and organizations such as EthicalDeal supporting  group buying power for green alternatives, there is no doubt that Vancouver will indeed become the world's greenest city by 2020 with the support of its community.
Additional information on Brighton College's programs can be found on our website. Brighton College also hosts CAD and Construction program information sessions twice a week, prior reservations required.