Meet Natsuko Oiwa who is currently taking Business Management at Brighton and is pursuing a career in marketing!
---
 
Leaving For Canada 
Originally from Japan, Natsuko decided that she was looking for a new change of pace.
Previously an executive assistant, she struggled to maintain a good work-life balance amidst the tireless hours in Japan. As such, Natsuko decided to move to Canada in order to travel while pursuing her career aspirations.

Enrolling in Business Management 
After enrolling in Brighton's Business Management program, Natsuko loved how the course material was very hands-on and practical.
She praised how the instructors were always available to lend a hand or answer questions. Furthermore, Natsuko hopes to one day find a job in the heart of Downtown, Vancouver's business district.
---
"You just have to immerse yourself. Make friends, talk to people, make the effort to learn new things."
---
Moving Forward
Natsuko is constantly inspired by those she has met in class.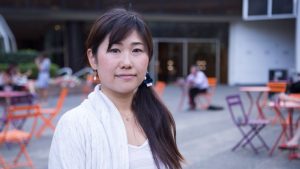 Ever since her transition from Japan to Canada, she has found several friends who have shown her that you can find a great job while still pursuing the hobbies you love.
As Natsuko continues to build her experience, she believes that the best advice for anyone in her position is to learn how to effectively work with a team.
---
Get the Right Training 
If you're looking for a career in marketing or business, you'll need the right training. Brighton College offers several programs that have helped our students land a job.
Book a free information session or give us a call at 604-430-5608 for more information.
Learn more about our Business Programs
---
If you enjoyed Natsuko's story, follow us on Facebook and Twitter and subscribe to our YouTube channel for future My Story videos!