In this week's student story video, we meet Jon-Marc Boothe who took the Architectural Building and Design Technician program as well as the Construction and Drafting Technician program to follow his dream career path of becoming an architect.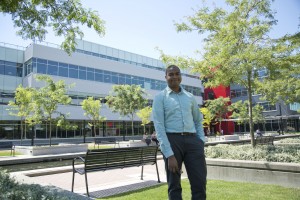 Originally from Jamaica, Jon-Marc decided to move to Canada with his family to pursue his dream of working as an Architect. He initially faced difficulties in adjusting to a new life in a new country but ultimately decided that this experience would help him grow as a person.
While researching schools, Jon-Marc found Brighton College and worked towards his dream by completing two diplomas. He praised Brighton's Engineering Technology programs for providing comprehensive material in a short amount of time. Jon-Marc graduated in June 2014 after completing his practicum as a Drafter with Jonathan Ehling Architect Inc. with much success.
After his graduation, Jon-Marc was placed in a practicum with CWA Engineers and is now employed full-time with the company. He is currently working as a Civil and Structural Designer in the heart of Vancouver's technological hub.
Follow us on Facebook and subscribe to our YouTube channel for more My Story videos! 
YouTube | https://www.youtube.com/user/BrightonColl
Facebook | https://www.facebook.com/brightoncollege