Cranes fill the Vancouver skyline as the city continues to grow at a breakneck pace. The city's infrastructure strains under decades of huge population growth, and roads, transit and housing developments are booming to try to accommodate the influx of new residents as a result. The engineering and construction industries are thriving and need people at all levels for the many projects in progress and planned for the future.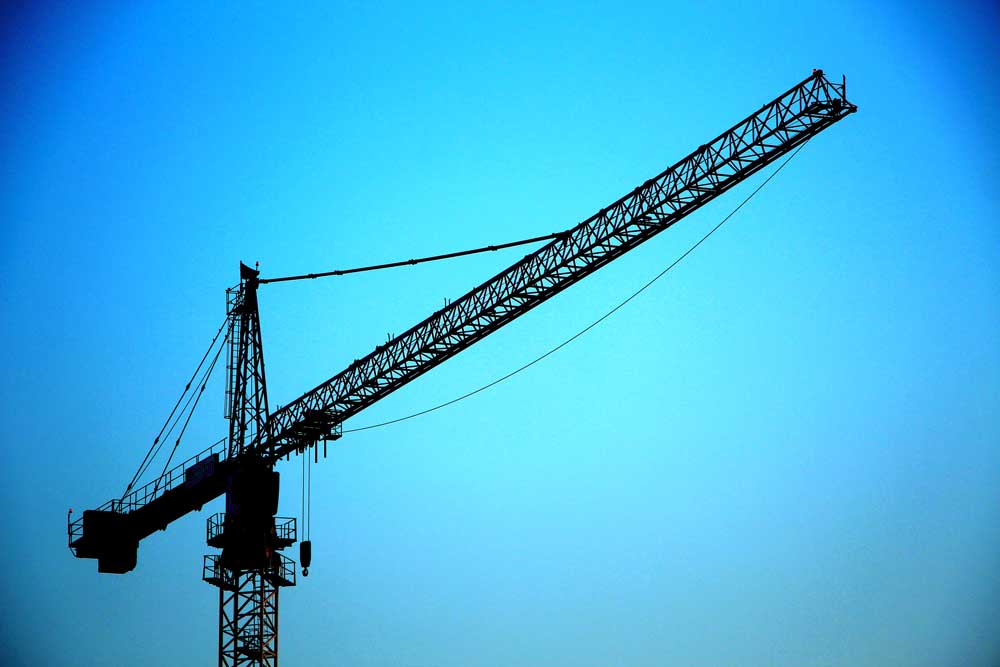 Training is the obvious first step to breaking into this industry, but how do trained professionals make the leap from their education to working in this exciting and growing industry? Building a bridge from education to employment isn't always easy, even in a busy industry with huge workforce demands. One of the best ways to build that bridge is through networking, but how can you network in an industry that you are not yet working in?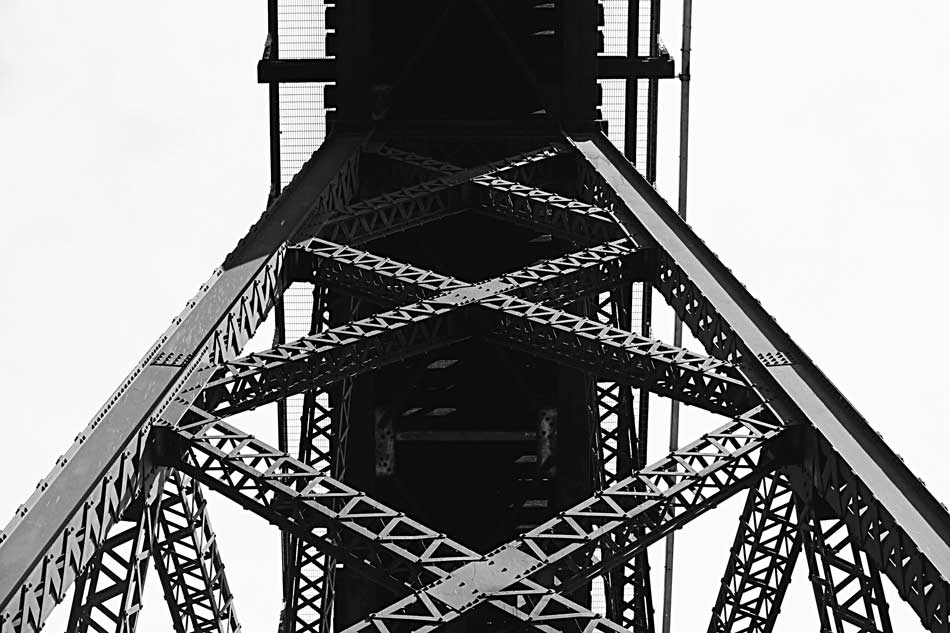 Brighton College strives to provide the best vocational training for Engineering and Technology students. Our students learn about the newest and most relevant drafting and design software in the industry including AutoCAD, Revit Architecture, Civil 3D, Sketch Up and AutoDesk Inventor, just to name a few. We provide our students with practicums for most programs, helping them make the transition from classroom to the workplace with real work experience where they will apply their skills to real projects. Brighton regularly organizes Industry Events to bring our students, alumni, and industry professionals together to "talk shop" and discuss industry trends. We help our students build a network comprised of their peers, graduates and real industry professionals. That is the Brighton difference.
Please join us for our Engineering and Technology event on May 25, 2017, at the Brighton College Burnaby campus. Keynote speakers will include David Mah, a registered architect and firm owner, and Jenna Lee of Associated Engineering, a well-known and respected multi-disciplinary firm. Our program will include 5-6 speakers in total, so please stay tuned for future updates as we continue to confirm our program. Look forward to refreshments and draws for door prizes for attendees. Our experienced speakers make this event a must-attend for anyone interested in this exciting and growing industry.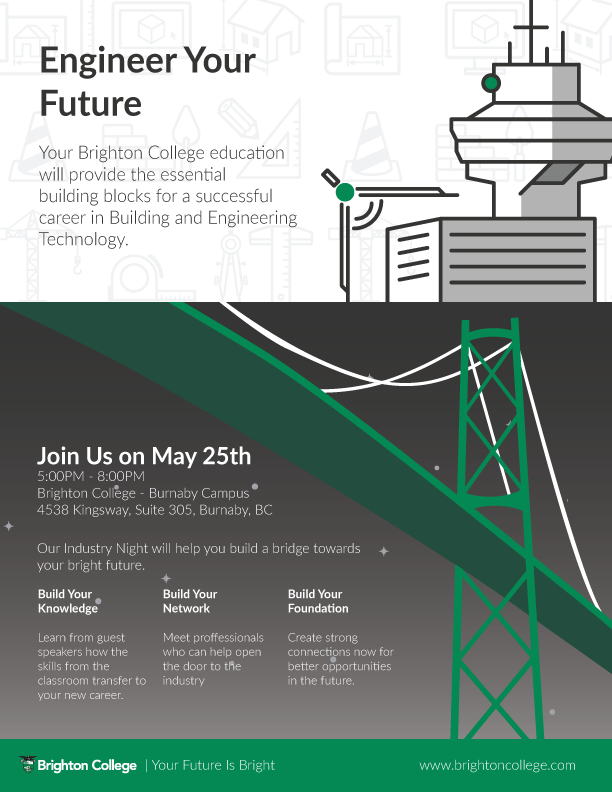 Call (604) 430-5608 to register.