Our Networking Industry Event was a huge success! Thank you to corporate attendees who rubbed shoulders with our students and brought us up to speed on the trends in this fast-paced and rapidly evolving industry.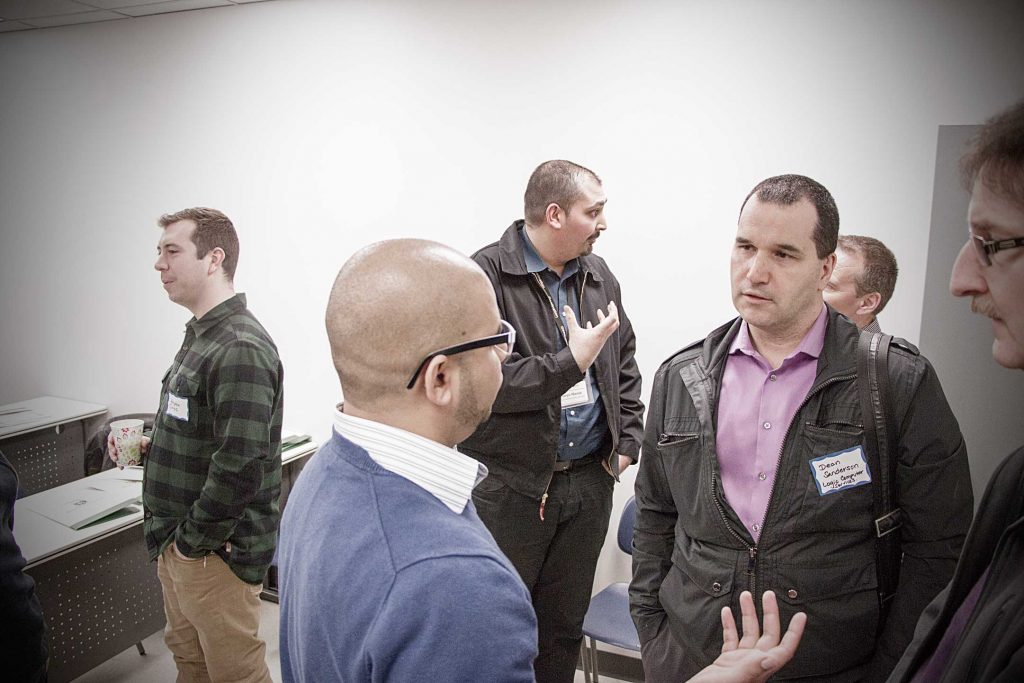 The IT industry is driven by change, specifically new and better technology that keeps this industry moving at a fast pace. IT professionals need to be well-versed in the latest trends and technologies to keep their skill sets relevant in the current job market and beyond. Brighton College alumni Simon Shargool spoke to how upgrading his skills by taking Information Technology at Brighton College helped him attain the right certifications to re-enter the industry. Many of our students may already be working or have worked in this industry, but need to bring their skills up-to-date. As a vocational college, we can help students prepare to enter or re-enter the industry with the skills and certifications that they need.
[divider style="single" border="small"]
Cybersecurity is all the buzz these days. Amidst rumours of election hacking, Edward Snowden, the NSA, and Wikileaks, these issues have brought the topic of cybersecurity to the common cultural conversation. We need to better understand the vulnerabilities that a digital world brings with it; the only barrier between information and those seeking it is computer code. Special thanks to Jason Ng from Elevated Prompt who spoke about cybersecurity and the need for corporations to take measures to protect their data and customer information.
What makes a successful IT professional? Training and proper qualifications are one thing, but what else do companies look for when recruiting? Deskside manner is just as important as the technical skills that you bring to the position, says Dean Sanderson from Logic Computer Services. Why? A client-driven business needs people who can build relationships and relate to clients.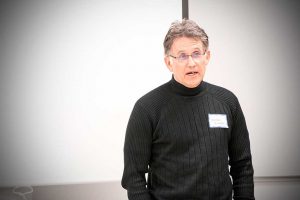 Gordon Simon from Garnet Research Corporation stressed the importance of technical skills, the ability to solve problems and work independently and the confidence that you bring to the role. Knowing your job, and conveying that through your confident attitude and demeanour inspires the trust of your clients and it is that trust that will solidify and grow a business. Ranjiv Manac, another Information Technology grad from Brighton, who spoke at the event reinforced the importance of information technology and having the proper technical ability as he spoke anecdotally about his role at Destination Auto Group.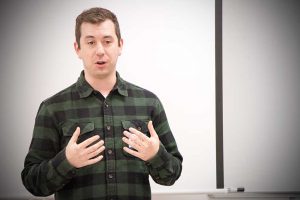 Hayden Carbis from Onni Group brought a different perspective on working as an IT professional. While Hayden does not have as many certifications as many of his peers, he keeps his skills relevant and fresh on his own initiative by keeping up-to-date with the latest technologies and learning through others on the job. In the IT industry, your education is ongoing because you are constantly learning and developing on the job. The Onni group keeps a relatively small staff and outsources to other professionals to fill any labour or skill gaps. Our students were excited to learn that you don't always have to work for a big firm to work with them and that working for temporary agencies or consulting groups could offer as many opportunities as working for big firms. There are a lot of different options and avenues for graduates from our Networking program, as described by Ali Usman, a Brighton grad whose exploration of a variety of roles finally ended with him opening his own consulting business, Precision IT Consulting.
Changing the topic from corporate to the consumer IT businesses, Mike Nielson from Sprite Multimedia Systems talked about the sales and consumer side of IT. He spoke about the latest consumer trends and what people are asking for, from the latest TVs and computers to virtual reality. Technology is often a big investment, so knowing how these items work and how to fix them is critical to remaining relevant to consumers and helping them make the best choices for their investments in technology. Having the products that consumers want and knowing how to maximize their longevity has been a recipe for success for Mike.
Special thanks to all of our business and corporate attendees for your words of wisdom and taking the time to network with our students. Suffice it to say that our students had a great time and are equally thankful for the opportunity and the knowledge that was shared with them.
Stay tuned for more Brighton College Industry Events coming up soon!