With so much time to reflect over this past year, many people of all ages have spent a considerable amount of time researching and daydreaming about beginning a new career or saying goodbye to the inflexibility of their existing one, finding that perfect career fit that will accommodate their lifestyle, and offer them the financial freedom to live it. This decision, and the steps to get there can seem overwhelming at first but will ultimately lead you to one of the best determining choices you will make for yourself in your lifetime. If you are one of the many who are ready for a career change, or you are one of the eager looking to begin your journey towards one, consider a career in Bookkeeping.
BOOKKEEPER / ACCOUNTING TECHNICIANS DAY TO DAY
In this position your responsibilities can be varied but will most likely consist of managing daily financial records. These may look like:
Generating, maintaining, and balancing accounts.
Preparing taxes, worker's compensation, pension contributions, as well as any other government documents.
Calculating, preparing, and dispatching employee paychecks.
Reviewing bills; distributing payment for utilities, bills, and taxes.
Preparing annual tax returns, and financial statements.
Generating accounting, statistical, and financial reports.
Account reconciliation: detailed recording of all statements, to accurately match the company's books.
Archiving general ledgers.
This is not an exhaustive list but provides an outline of what the basic duties assigned to a person in this position will be responsible for in a typical setting.
SALARY EXPECTATIONS
In the province of British Columbia, the estimated annual median salary is: $50,889 (Calculated based on a 40-hour work week x 52.14 weeks per year)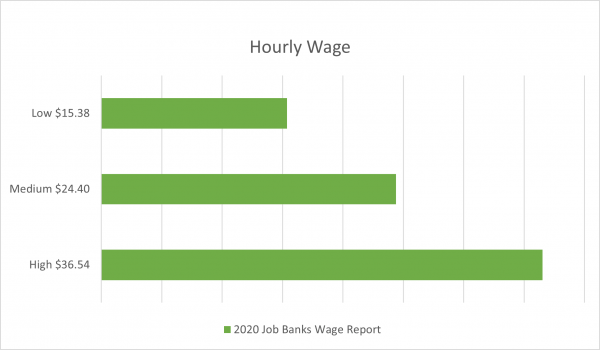 Source: 2020 Job Bank Wage data
POSITION REQUIREMENTS & EDUCATION
To qualify to work as an accountant/ bookkeeper employers look for the following:
A Secondary Education Diploma, as well as one of the following:

Completion of a college program in bookkeeping, accounting, or a related field.
2 years (at first level) completed in a recognized CPA (Chartered Professional Accounting) program.
Accounting or bookkeeping courses, accompanied by several years of financial or accounting experience.

Experience with Microsoft Office, or similar software.
A robust understanding of financial rules and regulations. As well as a comprehensive understanding in computers, and cloud applications.
With these requirements in mind, planning your education should include asking the right questions, and understanding what exactly you will be gaining from your chosen school, and program within it.
Reviewing your institution options
Looking at the websites of the colleges that offer education in your chosen area is a great place to start. From there you can weed out the ones that are an obvious non-fit and allow for a deeper exploration into the ones that could work for you. Speaking with an admissions representative will give you the opportunity to get more specific information, as well as ask any questions you may have regarding specifics.
Important questions to ask should include:
What are the programs offered?
What is the method of delivery?
What does the course cover?
What skills will you have upon completion of the course?
Is there a co-op, or work practicum included in the program?
What is the job placement for graduates?
What is the tuition, and material cost? Are there any other costs associated with the program?
What campus amenities are available to students?
What financial aid is available?
YOUR NEXT STEP
Now that you are ready to start your research, we recommend speaking to one of our admissions officers at Brighton College. We will give you all the tools you will need to succeed long-term in your new, rewarding career as a bookkeeper!
For more information, or to book an appointment with an education advisor, fill out the form below or call 604-256-6828.