Vancouver is a booming metropolis for the hospitality industry. With a unique mix of travellers, Vancouver is a worldwide hotspot for people seeking for business, tourism or sightseeing.
Greater Vancouver & the Lower Mainland is home to hundreds of hotels with many of these being elite accommodation. Currently, the industry encompasses big-name providers such as the Fairmont and Pan Pacific to smaller boutique luxury hotels like Hotel BLU and L'Hermitage.
With a business model dedicated to effectiveness, efficiency and overall astonishing service, what are the knowledge, skills, abilities and competencies that hotel management is looking for in candidates?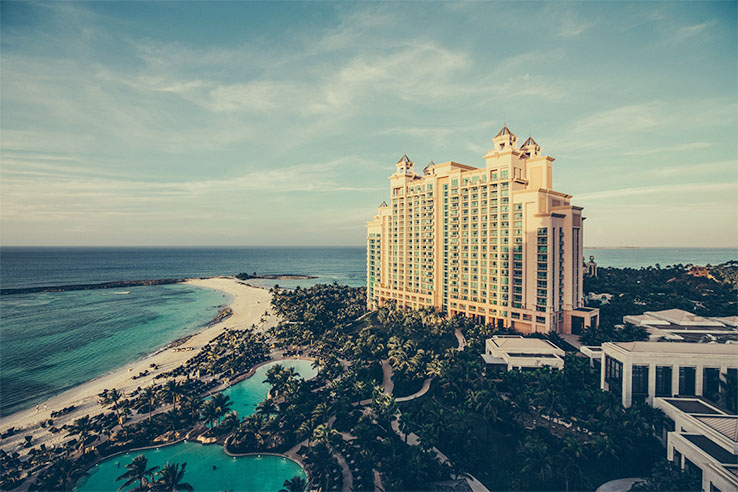 Hotel Management & Hiring 
Of course, hands-on vocational training is the first step in the right direction to pursue a career in guest services. Education and training provide candidates with the knowledge, skills and abilities to pursue a career in their chosen field. Competencies are the inherent behaviours that build us up as individuals and define how we deliver our chosen service.
As employees, training is extremely important, but competencies are just as important.
In an interview with Jody Sweet, VP of recruitment, diversity, inclusion & talent management, she explains that:
---
"We look for people who embrace [our] vision … and people who are passionate about guest service."
Cosmopolitan Magazine, 2015.
---
Applying to the "dream job"
The application process for many top brand hotels is rigorous. This means that pursuing a career in hotel management takes follow-up, commitment and preparation.
Just some components of the application process can include criminal record checks, personality assessments, in-depth application forms, and of course, the submission of a hand-crafted cover letter and resume. From then on, start looking at job openings or major hotel establishments opening up in Vancouver.
Job Openings in Vancouver 
According to Workopolis, there are over 4,500 hospitality jobs near Vancouver, BC as of September 2022, with over 3,627 of those being full-time. Within the next 10 years, it is expected that there will be over 5,700 new job openings for Accommodation Service Managers alone, with 40% due to economic growth. Currently Accommodation Service Managers make an annual provincial median salary of $55,143 per year with top managers making over $66/hour*.
How to Get Started in Hospitality
Looking to pursue a career in hospitality? Brighton College is one of the few academic partners with the American Hotel and Lodging Educational Institute (AHLEI).
Offering certifications in Foodsafe Level 1, Serving it Right and First Aid level 1 upon completion. As a global certification, you'll be eligible to work in several different sectors around the world.
Learn more about our Hospitality Programs
Want to learn more about the industry and the training required to enter the workforce?
Call 604-430-5608 or fill out the form below for more details.
 Sources:
*Stats from WorkBC