You've just moved to Canada after years of waiting. You're just getting excited about the new quality of life, the tolerance and the job opportunities when you get the news: your foreign education doesn't qualify you for a job here.
You might feel alone in this situation, but there are more immigrants experiencing this situation than you might think. According to Stats Canada, 49.7% of immigrants who have moved to Canada between 2006 and 2017 hold university degrees, compared to 30.1% of Canadians who hold university degrees. However, Canadians with university degrees have an unemployment rate of 2.9% while immigrants have a rate of 6.1%. This is a problem that affects immigrants all across Canada, across all types of diplomas.
Options for Most Immigrants
For those that are in this tough situation, two solutions seem to the present themselves:
Spend another 3, 4, 5 or more years in a Canadian university upgrading your skills, costing thousands of dollars.
Go out and find a survival job that makes just enough money to get by.
For many, going back to school just isn't an option. Many immigrants have families and obligations that don't allow them to spend years re-educating themselves. Bo Wang is one of those immigrants that faced this very situation:
"Before I came to Canada, I was a structural engineer with more than 10 years of experience in structural design. I moved to Canada and I worked for a food company because it was very difficult to find a suitable job for me."
There Is a Third Option
If you're just like Bo, an immigrant without an opportunity, you'll be excited to know you don't have to go back to university or get a survival job. Vocational colleges offer short-term, career-focused opportunities for students who need to get hands-on training that provide them more opportunities out in the professional world.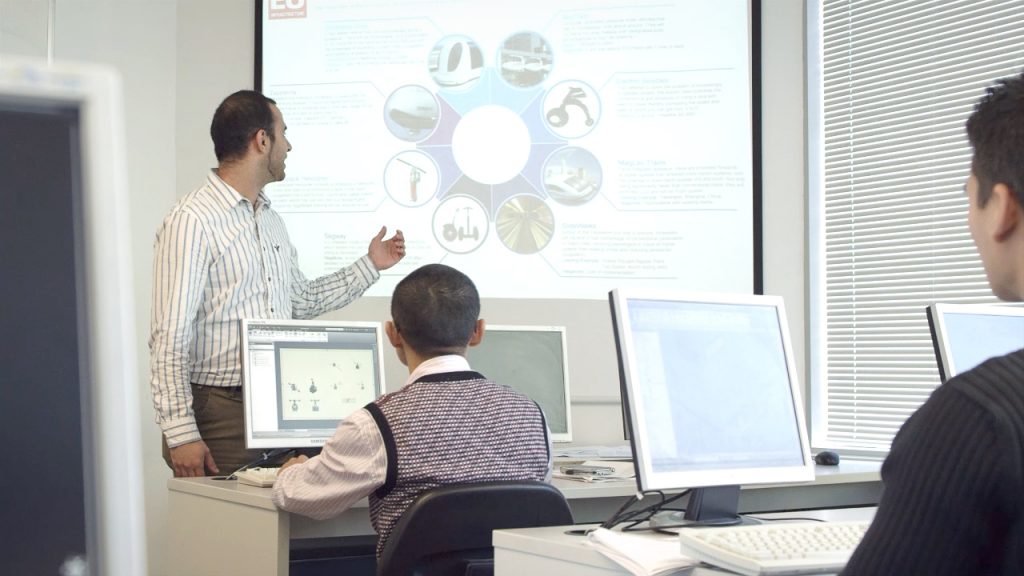 It doesn't matter if you're looking for CAD courses, Architecture courses or other Engineering courses, Brighton College has the courses you need to start entering the Canadian work force the way you want.
Brighton College is an educational institution that not only recognizes the challenges that immigrants face when they move to a new country like Canada, we go out of our way to ensure they have the support that's need in their unique situation. For experienced engineer like Bo Wang this is a game changer.
"Brighton College's program was perfect for me," says Bo Wang. "During my training at Brighton College, I learned a lot about BC building codes and new drafting skills. My teacher, Edward, found me a great work experience [practicum] at IRC Building Science Group and after graduation, they offered me to be a part of their team! I work as an AutoCAD technician and I am very happy with my job."
Another immigrant, Joyce Shu was faced with the same problem when she found Brighton College.
"I got my accounting diploma in China 20 years ago. I worked for several companies for over 15 years. I wanted to give my child a good education, so I came to Canada. I tried to look for a job in my field, but soon I realized that without local education and local experience, I had little chances to get employed. I decided to enrol in Brighton College Computerized Accounting and Office Diploma. I got enough confidence and knowledge to be able to find an accounting job right after the completion of my work experience term."
Brighton College doesn't just offer a hands-on education. We also offer actual work placements that give students the opportunity to become personally familiar with Canadian standards of work, like building codes for engineers.
You made the move to Canada to change your life for the better, now let Brighton College help you achieve your goal. Enroll in one of Brighton's engineering programs today and live your Canadian life to the fullest.