Last Friday we celebrated a special day as Brighton College staff, faculty and students celebrated the 2015 graduation ceremony at the Hilton Hotel at Metrotown.
Brighton College Graduation 2015

Opening Ceremony
The ceremony opened with Colin Crabbe as the Master of Ceremonies who introduced the staff and faculty while also sharing some advice. Doctor Barbara Moon followed the night with some words of wisdom for the graduates by saying: "fake it until you make it…you might not always know what to do but one day, you will".
Awards and Presentation
In recognition of their achievements, several awards were given to students with outstanding performances in education. Awards were given to the students as followed:
Cameron Haub • Architectural Design and Building Technician Diploma Program
Christine Kapeluck • Construction and Drafting Technician Diploma Program
Carole-Anne Nadaeu • International Trade Certificate Program
Jon-Marc Boothe • Architectural Design & Building Technician and Construction & Drafting Technician Diploma Programs
Wilson Wang • AutoCAD Drafting and Design Specialist Diploma Program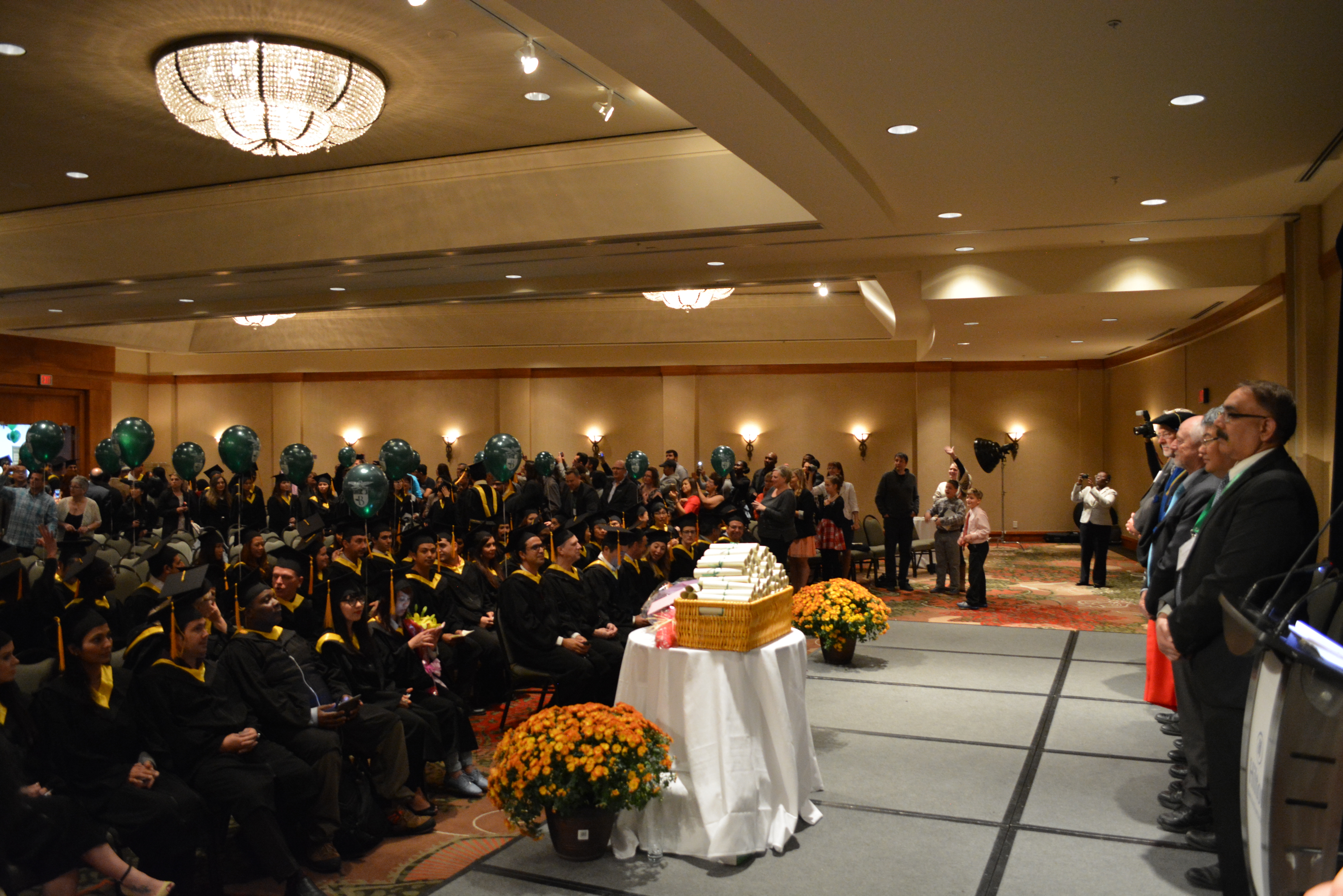 ---
 

"Follow your dreams and write the next chapter of your life"
Christine Kapeluck
---
Christine Kapeluck | 2015 Valedictorian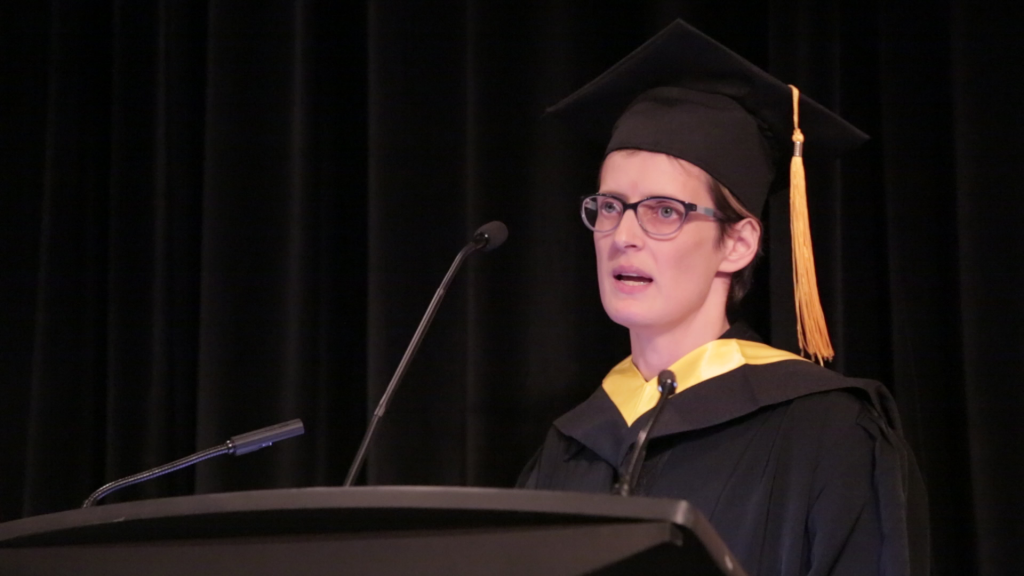 Soon after, Christine Kapeluck delivered an exceptional and heartwarming speech as the 2015 Valedictorian.
During her speech, she detailed her battle with cancer and how she made the decision to go back to school and pursue a new career path. Christine closed off her speech with one final piece of advice to her graduates to push through any obstacles and to not let fear prevent you from reaching your dreams.
Congratulations Graduates of 2015!
---
For more photos and videos of the event, follow us on Facebook and Twitter and subscribe to our YouTube channel!