Back to school season is upon us yet again. These past two years have shaken up a lot of our lives, leaving some of us with a lot of time for reflection. Have you been feeling the urge to make a significant change in your career? Have you found a career path that you want to pursue yet lack the training you need?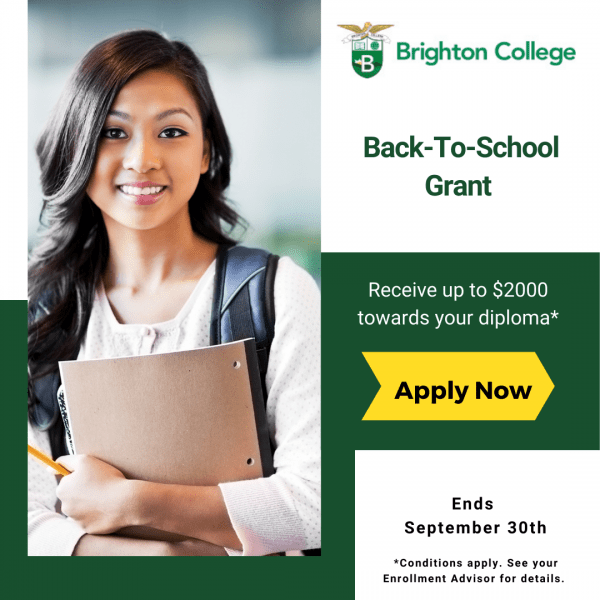 Now's your chance with Brighton College's Back to School Grant!
Starting September 1st, 2021, when you register for one of our listed full-time diploma programs you may be eligible for our $2000 Diploma Grant opportunity, or a $1000 Certificate Grant for one of our full-time certificate programs.
Brighton College offers a variety of certificate & diploma programs, all of which are designed to help our students work towards developing the skills they need for the jobs they desire.
Fill out the form below to obtain your grant application.