Last week was the second Blood Pressure Clinic event put on by the staff and students in our HCA and RCA programs. From 10 am to 3 pm staff and students were set up in Surrey's Central City Mall giving free Blood Pressure tests to anyone interested. After the event, I spoke with Marilyn Mallari (our Healthcare Department Head) about these tests and why they are important. Here's what she told me:
J: "What is blood pressure?"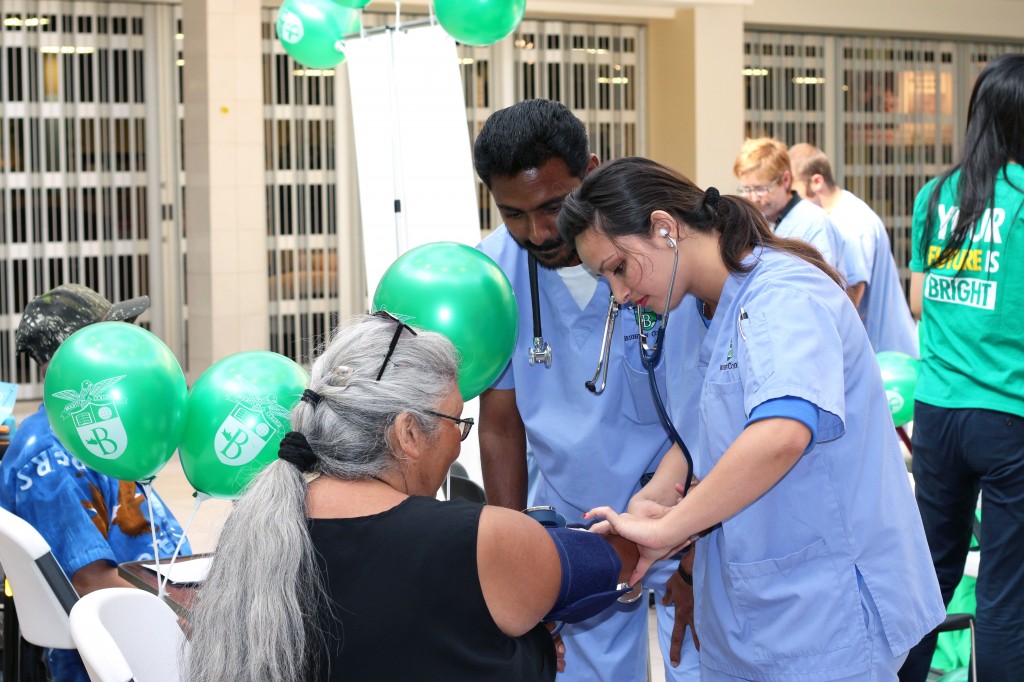 M: "When your heart beats, it pumps blood which is distributed to your body to give it the energy and oxygen it needs. As the blood circulates, it pushes against the sides of the blood vessels; the strength of this pushing is your blood pressure. If your blood pressure is too high it puts extra strain on your heart and it can later lead to heart attack and/or stroke."
"Although the measurement differs from every individual, the average normal reading is between 90/60 to 140/90. A person's blood pressure could be affected by different factors like age, lifestyle, and activities. It would read as high and low blood pressure."
J: "What do these numbers mean?"
M: "In blood pressure, there are two sets of numbers. The top part represents the working phase of the heart and when it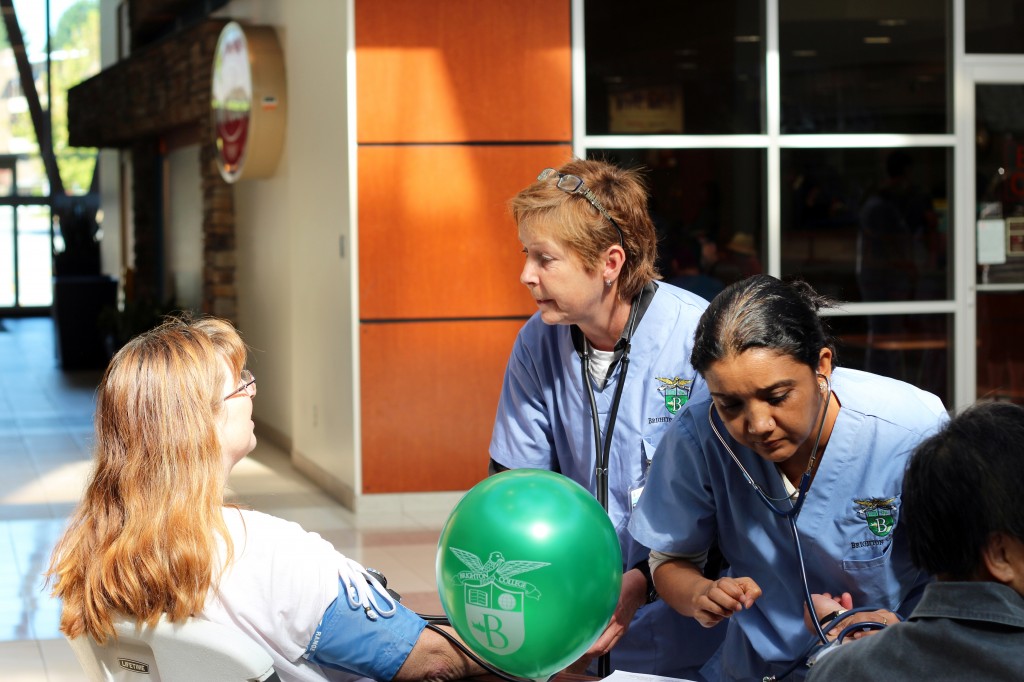 starts to push the blood the action is called Systole. The bottom number is when the heart is back to its resting phase (between heartbeats) which is called Diastole."
"Because our heart plays an important role in blood distribution we must take care of it. Without a healthy heart, our body won't be able to distribute oxygenated blood to the rest of our body and it can lead to different health problems. Due to the fact that there are not many obvious symptoms of high blood pressure, the only way to find out is to have it measured."
Our most recent clinic event saw 348 patients in total which meant for an incredibly busy day for all students, instructors, and staff that participated! Thanks to everyone for their hard work and also thanks to everyone who came out to visit!