Civil engineering technicians play a vital role in the design, development, and construction of infrastructure projects. They work alongside engineers and architects, bringing design plans to life and ensuring the successful execution of construction projects. In this blog post, we will take a glimpse into a typical day in the life of a civil engineering technician, highlighting their diverse responsibilities and the impact they make in the field.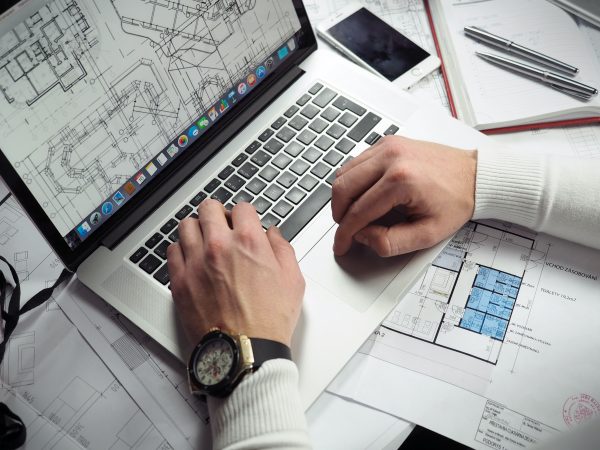 Morning: Site Inspection and Preparation
A civil engineering technician typically starts their day with a site inspection, where they visit construction sites to assess progress, inspect quality, and ensure compliance with design specifications and safety standards. They document observations, take measurements, and collect data to inform project documentation and decision-making.
Once back in the office, the technician reviews the data collected during the site visit and updates project plans accordingly. This may involve revising drawings, creating as-built documentation, or generating reports for internal teams or clients.
Mid-Morning: Collaboration and Coordination
Collaboration is a crucial part of a civil engineering technician's role. They collaborate with architects, engineers, contractors, and other stakeholders involved in the project. During team meetings, they provide technical expertise, discuss challenges, and contribute to problem-solving discussions. Effective communication and coordination ensure that everyone is on the same page and working towards a common goal.
The technician may also collaborate with surveyors to establish survey control points, review topographic survey data, or assist in setting up survey equipment. This collaboration ensures accurate measurements and precise alignment during the construction process.
Afternoon: Design and Drafting
In the afternoon, the civil engineering technician focuses on design and drafting tasks. Using computer-aided design (CAD) software, they create detailed drawings and plans based on the project specifications. This includes preparing site layouts, cross-sections, and profiles, as well as producing detailed construction drawings for various elements such as roads, utilities, or structures.
The technician carefully incorporates design changes, updates, and markups received from engineers or architects. They pay meticulous attention to detail, ensuring accuracy and adherence to local building codes and regulations. Their expertise in drafting techniques and software allows them to produce precise and comprehensive drawings.
Late Afternoon: Documentation and Project Support
As the day progresses, the civil engineering technician focuses on documentation and project support. They compile project files, organize documentation, and maintain records of design changes, permits, and approvals. This meticulous documentation serves as a reference for future project stages and ensures compliance with regulatory requirements.
Additionally, the technician may assist in the preparation of project proposals, cost estimates, and construction schedules. They provide valuable input based on their technical knowledge and experience, contributing to the overall project planning and budgeting processes.
A day in the life of a civil engineering technician is diverse, dynamic, and demanding. From site inspections to collaboration with various stakeholders, and from design and drafting to documentation, their contributions are instrumental in the successful execution of infrastructure projects. Their expertise ensures that construction sites adhere to design specifications, safety standards, and regulatory requirements.
For more information on Civil Infrastructure Design careers, please fill out the form below.