If you're a potential student pondering your options for programs, there's a good chance you might have overlooked the thriving International Trade and Freight Forwarding industry. Often grouped into business and economics, international trade classes teach students about the trading of capital, goods, and services across international boundaries.
Many post-secondary institutions in Vancouver have added programs dedicated solely to International Trade in the past decade, however.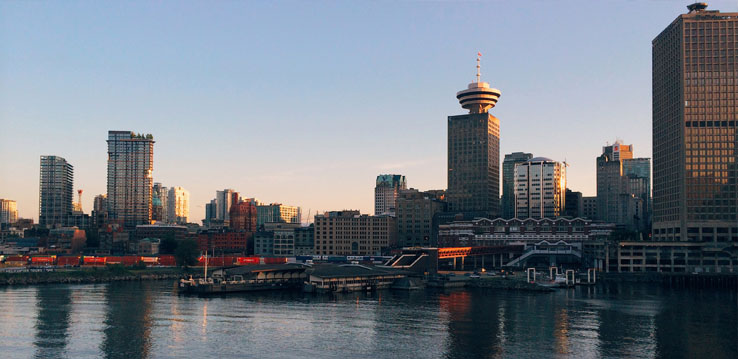 In a city like Vancouver, home of the largest port in Canada – international trade is a major sector. According to Port of Vancouver, Vancouver's port offers more than 25 marine cargo terminals that service five main sectors. They also handled more than 76.4 million tonnes of cargo in the last year alone. The five main business sectors are:
Now that you know a little more about Vancouver's import and export industry, perhaps it's time to consider if you might be right for a career in International Trade!
Here are 4 attributes you might have that point to a career in International Trade:

1. You have a great business sense:
It takes a certain personality to flourish in an industry like International Trade. Generally speaking, you'll do well if you have a solid business sense.
What does that mean? Well, as we mentioned previously, International Trade is often grouped with Business courses. It's done that way for a reason. Outside of the FITT and Ciffa courses required of an International Trade student, many of the courses revolve around further developing your business-related skills.
Business communications, international marketing, and financial accounting will all play an important role in your future. As a highly-skilled employee, it's important that you are prepared to take on such courses.
Although it's great to have a natural brain for business, not everyone is born with it. That's why schools like Brighton offer programs like International Trade. Programs where you'll get the opportunity to work with seasoned industry professionals. Essentially, they'll be the ones who can show you the ropes and answer all your questions.
They will guide you through your program, helping you develop your business sense and confidence that will eventually help you find a job when it comes time. Plus, you never know – you might have that business brain buried deep within.

2. You've heard of FITT:
FITT is the Forum for International Trade Training. It's the leading export and import training certification organization dedicated to providing international business training, resources and certifications to individuals and businesses.
It was established in 1992 by Dieter Hollweck, whose main goal was to help young, up-and-coming international trade professionals find their way to success in the industry by providing knowledge and resources.
FITT offers accreditations for students to get ahead in the Trade industry. These courses are called the FITTskills courses and they are designed to give students a well-rounded education in International Trade. The FITTskills courses are comprised of 6-course modules:
Feasibility of International Trade
International Market Entry Strategies
Global Value Chain
Products & Services for a Global Market
International Trade Finance
International Sales & Marketing
These courses can be taken as self-paced courses through FITT online, or through an instructor-led program. As a FITTskills Platinum Accredited Partner, Brighton College is therefore held to the highest standards of industry excellence.
Platinum Accredited Partners have undergone rigorous validation on behalf of FITT, and graduates of FITT-platinum accredited programs who complete the required FITTskills assessments will also earn the FITT Diploma in International Trade.

3. You know what a Procurement Clerk, a Freight Forwarder, and an Export Coordinator do:
You might've guessed it: these are all job titles of people who work in International Trade. Yes, that part is obvious. But do you know what they do? Jobs in International Trade tend to be specialized, revolving around certain steps in the import, export and supply chain cycle.
A Procurement Clerk takes purchasing requests from various departments within a company, gathers price quotes, deals with inventory to determine if quantities are sufficient, orders inventory, executes buying duties as required, and reviews requisition files to verify accuracy and specifications. Procurement Clerks are sometimes also known as Purchasing Assistants as well.
A Freight Forwarder, sometimes referred to as a Forwarding Agent or simply as a Forwarder, may be a single person or an entire company. Essentially, freight forwarding encapsulates the coordination and shipping of goods from one place to another. This person will typically organize shipments for other individuals or companies in order to ensure goods get from one place to another through in-depth documentation and systematic day-to-day operations.
An Export Coordinator or Export Forwarder processes and forwards purchase orders, coordinates deliveries and develops container loading plans and systems. They are also responsible for communication with customers and vendors and auditing cargo as well, depending on the place of employment. An Export Coordinator may also assist with routing and rating analysis.
There are a variety of job descriptions that fall into this industry that we'd be willing to bet you have never heard of. That's okay – that's what we're here for! You can see a more exhaustive list on our program outline and conduct a little online research of your own to get the full details (we recommend it!).

4. You're known to be great at multi-tasking:
Working in an International Trade job requires a few specific personality traits:
The ability to comfortably multi-task in a fast paced environment
You are a hard worker
You thrive under pressure
You're a pro at organization
If you think that you're in possession of these traits – that's great! Multi-tasking, organization and working well under pressure all go hand-in-hand. The international trade industry tends to be fast paced and ever changing, therefore it's definitely a good thing if you can handle more than one task at a time, while keeping your documentation in order, in a short time period.
While it's not always a requirement, fluency in more than one language will be a huge added benefit to you in your job search in international trade. Some aspects of your job may involve communication with people in different countries on the other side of the world!
You don't need to be fluent, but learning about the countries you'll be dealing with, the customs of each country, and a few significant phrases will show your customers or clients that you care and that can go a long way!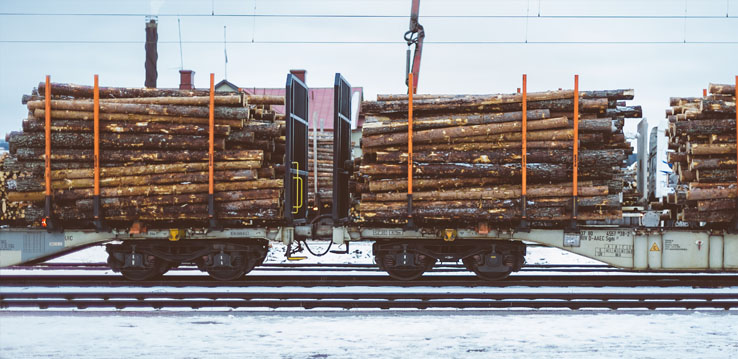 Of all the reasons we've just listed, the key to finding any job in any industry is going to be your commitment to work hard for your employer. Obviously, you will need the skills to get your foot in the door, and that's why schools like Brighton offer programs like International Trade. We already know you've got what it takes, and we're here to provide you with the tools to succeed.
Everything you need to know to be the right "FITT" for a career in International Trade can be developed throughout your time in any of the International Trade programs currently on offer. If you have some experience in the international trade industry already, consider the 34-week or 39-week diploma program (which includes Ciffa training!).
Sources:
---
Get the Right Training 
With either a 40-week, 36-week or a 16-week program available to students, you can learn everything you'll need to know, earn a diploma from Brighton College AND earn an educational credential from the Forum for International Trade Training while you complete a 4-week work placement.
If you find yourself interested in learning more about International Trade, we'd like to invite you to sit down with one of our Educational Advisors where you can speak one-on-one about the skills you have and how to get started.
Book a free information session or give us a call at 604-430-5608 for more information or fill out the form below.