Friendly Reminder: Our Graduation Ceremony will be taking place on Friday, October 2nd at the Hilton Hotel Metrotown!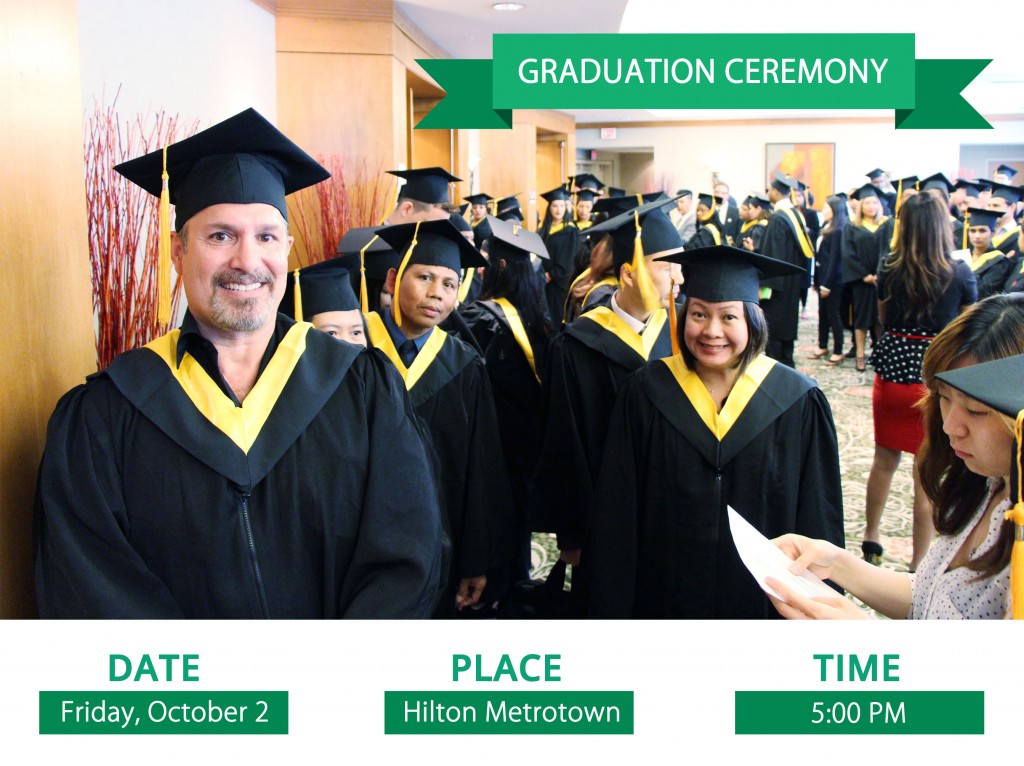 Date: Friday, October 2 ,2015
Venue: Hilton Hotel Metrotown • Crystal Ballroom (3rd Floor) 
Address: 6083 McKay Avenue, Burnaby BC. V5H 2W7
Time: 5:00 pm – 8:00 pm
To all grads, please arrive by 5:00 pm to allow enough time to pick up your graduation regalia at the registration table. Everyone will be directed into the main hall by 5:45 pm – 6:00 pm so please try to be there on time!
Each graduate can also bring up to 2 family members and photography will also be available at the event.
We look forward to seeing all of our grads and their families and friends at this milestone event!
---
For any additional questions or if you were unable to RSVP but would like to attend, please contact Jessica Armstrong:
Email: Jessica@brightoncollege.com
Phone: 604-587-5608