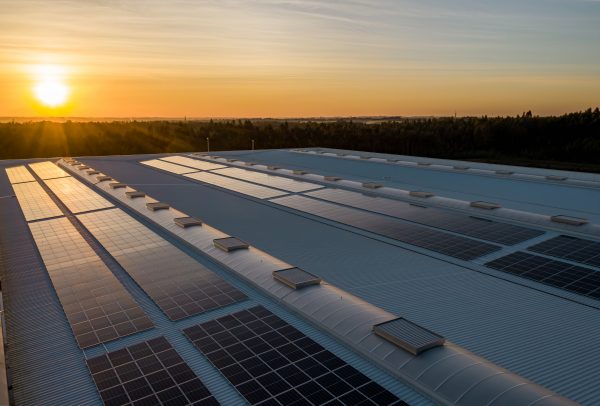 How do you choose which company you want to work for? Is it the number of employees? Is it their environmental responsibility? Everyone has their own definition of what 'top' means, and there are a lot of engineering firms out there. We've curated this list of the top five engineering firms in North America to make your search a little bit easier.
What Does 'Top' Mean?
The 'top' or 'best' can mean a great many things depending on who you are and how you're looking. The firm I most want to work for might be involved in some popular, innovative projects. The firm you most want to work for might involve a small company where you're treated like more than just a number.
In this article, we focus on a few different definitions of 'top'. They are:
How many employees does the company have?
What types of awards have they won?
What is their environmental responsibility policy?
What is their diversity and inclusion policy?
What types of notable projects have they been involved in?
By the time we're done, you'll have a better idea of what some of the top firms in North America can provide for you as an engineering technologist or technician, after completing your diploma in civil infrastructure design technology.
AMEC Foster Wheeler/Wood

AMEC Foster Wheeler/Wood is a large engineering firm with over 40,000 professionals in over 60 countries. If you want to work for a company that's stamped its seal of approval across the glove, this one might be for you. They work in consulting, projects and operations.
Their notable projects include the Mercedes Benz Stadium, Infinity 50 Benban Solar Park and the Navajo National Clean Accessible Water project. Some of their internal initiatives include having sustainability as one of their core values, they have committed to removing all single use plastics in their offices by 2025 and they work to improve the gender balance in senior roles.
You can find employment opportunities with them here.
AECOM

AECOM is another large engineering firm with 54,000 employees in over 150 countries. This publicly traded company recently won first place in Engineering News-Records' Top 200 Environmental Firms for 2020. AECOM focuses on infrastructure consulting in architecture, construction management, engineering, environmental services and much more. If you are looking for a company with a wide berth of lateral movement, this is a good place to start.
AECOM has projects in a variety of different sectors, including energy, healthcare, government, water and transportation with a range of projects both large and small. AECOM is one of the companies that were charged with the responsibility of cleaning up after 9/11 and reconstruction efforts.
AECOM has a robust environmental policy that involves embedding sustainable development and resilience across their work, improving social outcomes, achieve net-zero carbon emissions and enhance governance.
They have been involved in many notable projects such as the Lower Manhattan Coastal Resiliency Program, Identifying Climate Risks for New Zealand, Massachusetts State Hazard Mitigation and Climate Adaptation Program and many more.
If you want to work for a large company that tackles climate issues across the globe, this is the place for you.
Stantec

Stantec was recognized as one of America's Best Diversity Employers. This large engineering firm created an Indigenous Relations & Partnerships program to build stronger connections with the indigenous community. This company was started in 1954, as D. R. Stanley Associates in Edmonton, Alberta.
They are involved in a large number of markets and offer a wide range of services in their 350 offices worldwide. They have been involved in the Panama Canal Expansion, Keystone Pipeline & Keystone Expansion, Stantec Tower and more.
If you want to work for a company with some notable projects with roots in Canada, Stantec is the place to start looking. You can search through Stantec's employment opportunities here.
CIMA+

CIMA+ is one of the largest engineering consulting firms in Canada with over 2,600 employees. They mainly operate in Canada and Africa with focus on project management, the environment, urban planning and architecture. They build everything from airports to bridges to smart cities in both large and small projects.
Their values include ethics and integrity, entrepreneurship and agility, team spirit, social responsibility and excellence, innovation and passion.
If you are looking for a company that is deeply rooted in Canadian culture with a strong social commitment in countries like Africa, this is the place for you. Start looking for careers at CIMA+ here.
Walter P. Moore

Walter P. Moore is a smaller engineering firm. They're not publicly traded, but they have been involved in a number of notable projects. If you want to work for a smaller company in a more intimate setting that's still making waves in the engineering industry, Walter P. Moore might be the place for you.
They mainly offer structural engineering, diagnostics, civil engineering, traffic engineering, parking consulting, transportation engineering, intelligent transportation systems engineering and water resources engineering.
Their diversity and inclusion program focuses on bringing in talent from all kinds of people. 50% of employees below 35 are women. They won the AEC Advisors' 2021 Top Diversity Index Firm award.
Notable projects for Walter P. Moore include NRG Stadium, State Farm Stadium, Chase Center, Lucas Oil Stadium and many more. Too may to list here.
If you want to work for a small company with a big impact, find careers are Walter P. Moore.
These are just a few of the top engineering firms to work for. If you want to give yourself the best chance of employment with these companies, apply to one of Brighton College's Civil Engineering Technician Diplomas with Technology Accreditation of Canada (TAC).