WUSC
What is WUSC?
The World University Service of Canada (WUSC) is a leading Canadian non-profit organization dedicated to providing education, employment and empowerment opportunities for youth in more than 25 countries around the world.
WUSC believes in the power of young people to shape the world around them. With the right tools, youth can make a difference today and for years to come. Our WUSC Local Committees provide students with the resources, training, and experience to contribute to sustainable global development.
– www.wusc.ca/get-involved/#local-committees
Education
WUSC strengthens educational systems to improve young people's access to quality education (primary to tertiary), particularly for girls and refugees.
Empowerment
WUSC improves skills training and employment services to increase employability and expand economic opportunities for youth and other marginalized populations.
Employment
WUSC strengthens partnerships, builds the capacity of civil society and promotes volunteerism to reduce inequalities and help youth become leaders in their communities.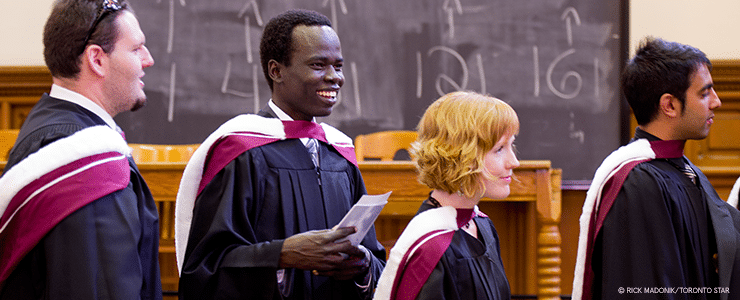 WUSC Student Refugee Program
Brighton College is pleased to announce that we will be sponsoring a student through WUSC's Student Refugee Program (SRP). We are currently in the review process and will have more exciting news on this by Summer.
Why is WUSC important to Brighton College?
At Brighton College, we value diversity, teamwork, and accessible education. By aligning with WUSC, Brighton Staff, Faculty, and Students work together to support a student from a refugee camp to resettle in Canada. Through the Student Refugee Program, this student will study and complete a program at Brighton College to help them reach a better, brighter future.
We have established ourselves as a Local Committee for WUSC. Brighton College now has a campus-based group of faculty, staff, and students who are working towards awareness through education and fundraising to help support this important global organization.
A $50 contribution is made on the behalf of each new Brighton student to the WUSC Student Refugee Program. This contribution will provide young refugees with a life-changing opportunity to continue their education in Canada and build a brighter future for themselves and their family.
Visit www.wusc.ca for more information.