Have you been dreaming about a career that allows you to work from home? Would you like to set your own hours, take time off whenever you want, and still make good money? Internet marketing is a dynamic industry with a wide range of opportunities. With a 36 week diploma in Internet Marketing, you can obtain full-time employment with a legitimate company either in-house or from home, or start your own business or projects and set your own hours. Want to know more? Here is how to start a career in Internet marketing.
Learn the industry
Before starting a career in Internet marketing, you must first gain a strong understanding of search engine optimization, paid advertising, and social media platforms, and how each one can be used to generate revenue or increase a company's return on investment. The quickest and easiest way to do this is to start with a 36 week diploma from Brighton College. Brighton College's program is taught by industry experts and offers a GUARANTEED paid practicum. The hands-on program gives students career-related skills to ensure students have the skills employers are looking for, or if they choose, students can start their own internet marketing company or projects upon graduation.
Research Career Options
While obtaining your diploma, our educational advisers will help place you in a practicum which fits your career goals. Before obtaining your practicum placement, decide what you would like out of your career. Do you want a stable, 9-5 Monday – Friday office job? Do you want your own internet marketing business? Do you want to stay at home and have your career work around your family? With a diploma in Internet Marketing, you can work full time in an office setting, work as a subcontractor, own your own business, or make a little extra on the side as a blogger. Researching your career options before doing your practicum is essential to your success in the industry.
Start Working!
With some training and practical experience behind you, you can now start working towards the dream job you've always wanted. You may have the opportunity to continue working for the company where you are doing your practicum, or venture out on your own with your new skills!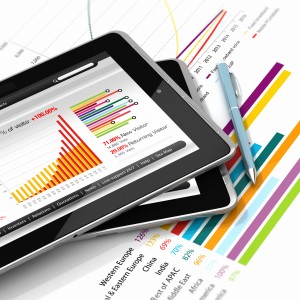 If you are interested in one of these Internet Marketing career paths, Brighton College offers a quick 36 week Internet Marketing Diploma with a guaranteed PAID practicum placement. The program teaches students everything they need to know about Internet Marketing to start their own online business, or to obtain a steady, well paying Internet Marketing career. Fill out the form here or call 604-430-5608 and register by July 15, 2013 and receive a free iPad Mini!